Around the Shop - February 22nd, 2023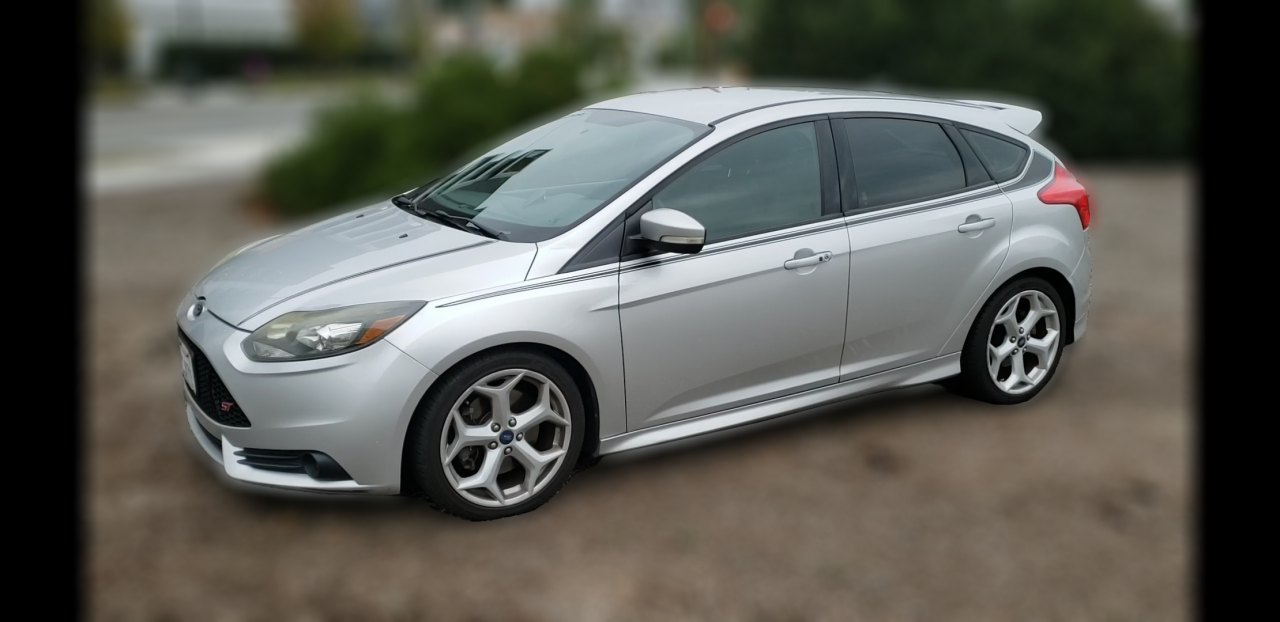 The Ford Focus ST, Focus RS and Fiesta ST Hot Hatches are Great Fun in All Three Variations
The vast majority of the cars we work on here at JBA Speed Shop are American-made, V-8-powered, rear-wheel-drive vintage and late-model GM, Ford and Dodge/Plymouth models.
This includes just about all Mustangs, Camaros, Corvettes and other GM and Ford models. For Mopar enthusiasts, the main focus are vintage A-, B- and E- body cars along with late-model LX platform coupes and sedans in the form of the Dodge Challenger and Charger, respectively. There are occasional Vipers here in the shop as well.
When it comes to front-wheel drive cars, we usually pass those on to more mainstream auto repair shops around the San Diego area. Same goes for more enthusiast-oriented front drivers like, say, a Honda Civic Si, Civic Type R or Mazda speed 3. The AWD cars like a Subaru WRX or Mitsubishi Evo are also models that we send to shops that have more experience with those cars. Not that they aren't pretty cool in their own right, but for customers, it's best for them to take any car to a shop that specializes in what they own.
Being that we are shop that works on many Ford cars (and some trucks) there is an exception to the idea that we are mainly a place that works on early- and late-model V-8-powered cars and some trucks. And that's in the form of all the cars you'll see in the photo gallery here. They are none other than the three Ford models, two of which are front-drivers and one an AWD car, that we like just about as much as all the other cars we work on.
They include the Fiesta ST, Focus ST and the all-conquering Focus RS with its AWD configuration and 2.3-liter Ecoboost turbo four-cylinder with an eye-opening 350 horsepower. The Fiesta and Focus STs are no dogs either with their also quite lively turbocharged four-cylinder engines. And one of the best things about all three of these cars is that they all have six-speed manual transaxles with three pedals--no slush box automatics here.
The Focus ST's produced from 2013-2018 have a 2.0-liter Ecoboost with 252 horsepower, while the decidedly lighter Fiesta ST (which makes them almost as quick as a Focus ST), is equipped with a 1.6-liter Ecoboost four with 197 horsepower. Call it 200 for the most part and it's clear the Fiesta ST, built from 2013-2019 is a 100% super fun hot hatch in a 7/8th-scale size relative to the two Focus models.
Cars in the gallery include at least one example each of a Focus RS and ST, as well as a Fiesta ST. The silver 2014 Focus ST--a recent purchase by yours truly--is a total joy to drive and the white 2015 Fiesta ST owned by a good friend has served as a faithful daily commuter for going on eight years and well more than 100,000 miles.
As for the blue 2017 Focus RS we had in the shop (these were only produced for three short years from 2016-2018) it's a true weapons-grade barn burner and it has been fitted with KW coil-over shocks and a number of other upgrades. You can check all that out here:
https://jbaspeedshop.com/n-12686-around-the-shop-january-18th-2023.html
So if you have any of these three cars, Fiesta ST, Focus ST or Focus RS, we work on them here at JBA Speed Shop. --Miles Cook
Ford Focus ST, Focus RS & Fiesta ST