Friends of JBA
Friends of JBA Racing
THIS IS WHERE WE SHARE THOSE PLACES AND BUSINESSES WE KNOW, LIKE, AND TRUST.
---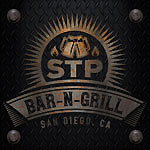 STP Bar-N-Grill is a San Diego BBQ and burger joint like no other. Their culinary expertise, laid back 'man cave garage' atmosphere, and stone-cold great ribs makes STP a favorite spot for lunch and dinner.

This family-owned restaurant features a 'car guy' interior, classic rock on the speakers, dozens of beers on tap, TVs all around, and a welcoming community vibe. Guests here feel at home, well-fed and relaxed!
5487 Clairemont Mesa Blvd., San Diego, CA 92117 • 858-430-6911 • STPbar-n-grill.com
---
Pete Liebig is a long-time Friend of JBA and one of America's pre-eminent automotive photographers. Born in Oregon, Pete joined the United States Navy and served our country in Vietnam. As a Navy diver based in San Diego on a rescue vessel, he dove all over the world. He discovered a love of photography during this time. His ability to communicate visual beauty below the water and above ground propelled this love.

After completing his service, Pete became a firefighter and one of San Diego's first paramedics. During this time, some drag racing friends invited Pete to experience the glory of speed. It stuck. He began shooting track photography at raceways throughout Southern California and earning accolades for his work. His passion has become a lifelong avocation.


These days, you'll find Pete taking photos of people and vehicles at car shows, racetracks and drag races across SoCal. When not at the track, he enjoys taking photos of cars and then 'painting' them via computer rendering. He calls it Lens Based Art. Pretty stunning stuff.

We love Pete's work and think he is truly one of the good guys. See his work at PeteLiebigPhotography.com.
---