Meltdown Tires
SAN DIEGO'S NEWEST TIRE CENTER
specializing in high performance tire applications
for autocross, race, off-road, oversize and exotic fitment
in addition to skins for the 'daily driver.'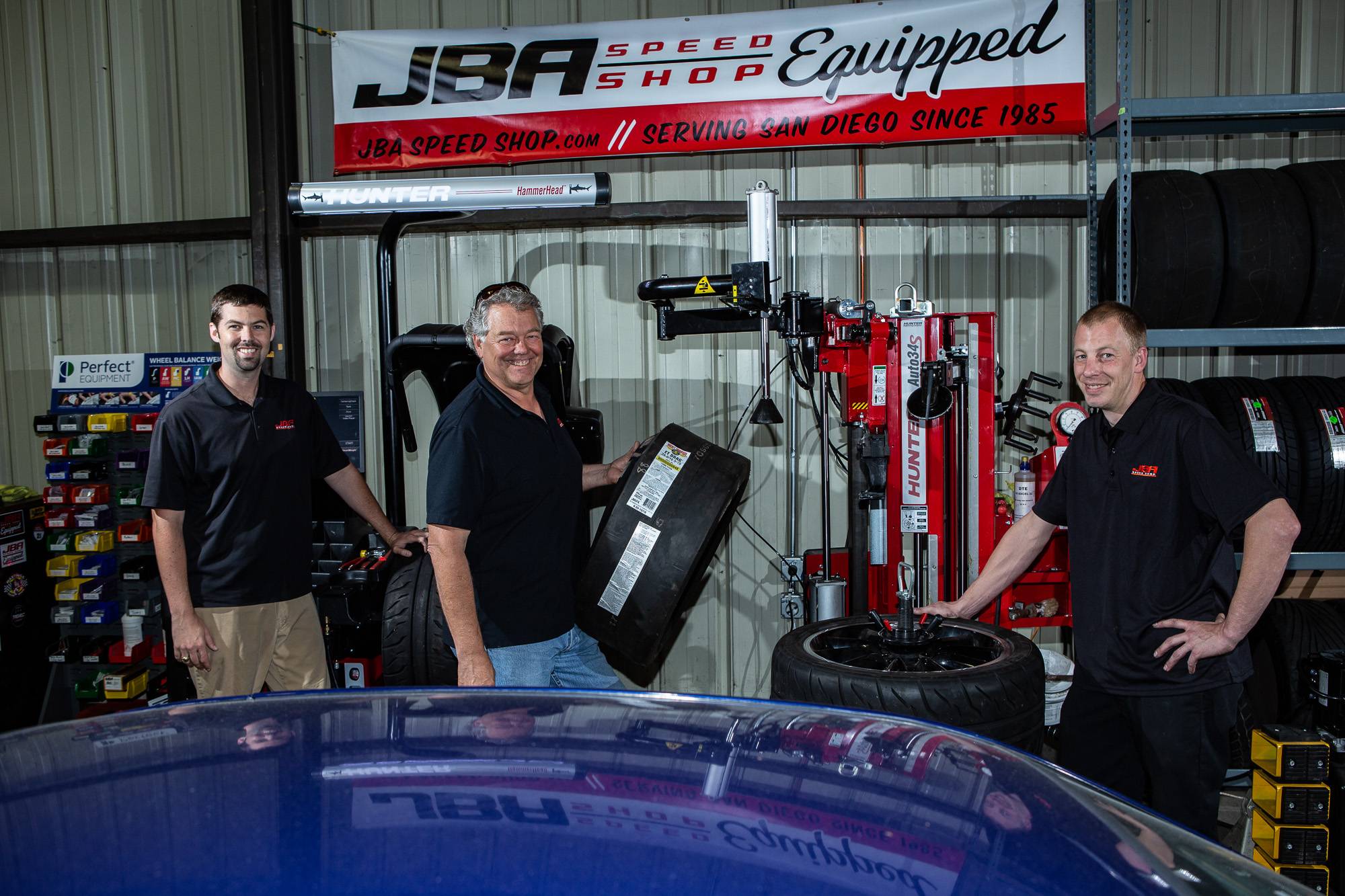 NEW! - Tire Pre-Order now available!
Why not order your tires here on line and have them ready for install when you arrive? No more long wait times for your custom tire order to come in. Just click on the link below, select the tires you need and they will be at JBA Speed Shop waiting for your arrival.
JBA is your premiere tire shop in San Diego, CA for all your performance and daily driving needs. From our location in Kearny Mesa, we serve our neighboring communities in Clairemont, Mira Mesa, Del Mar, Carmel Valley, La Jolla and more.
We sell tires that provide a solid and attractive foundation for racing, cruising, or displaying your vehicle. If performance is what you're after, we have the largest selection of performance tires in San Diego County. Our team at JBA Speed Shop will provide you with the expertise for your particular make and model so you can rest assured that your car is getting the best tires to suit it's purpose.
JBA now features the Hunter Engineering Company® Auto 34S touchless mounting tire unit that ensures safe fitment and eliminates opportunity for wheel damage.
Additionally, our Hunter Elite® Road Force Measurement (RFM) balancing machine ensures the best possible balance that measures and compensates for radial pull present in many aftermarket tires.
Although there are literally thousands of tire stores in California, JBA is one of just a handful using Hunter's state-of-the-art machines. Rest assured that your Ford GT, Corvette, European, or exotic vehicle will be treated like our own because we care. It's just bad ass performance.
The Performance Brands You Want!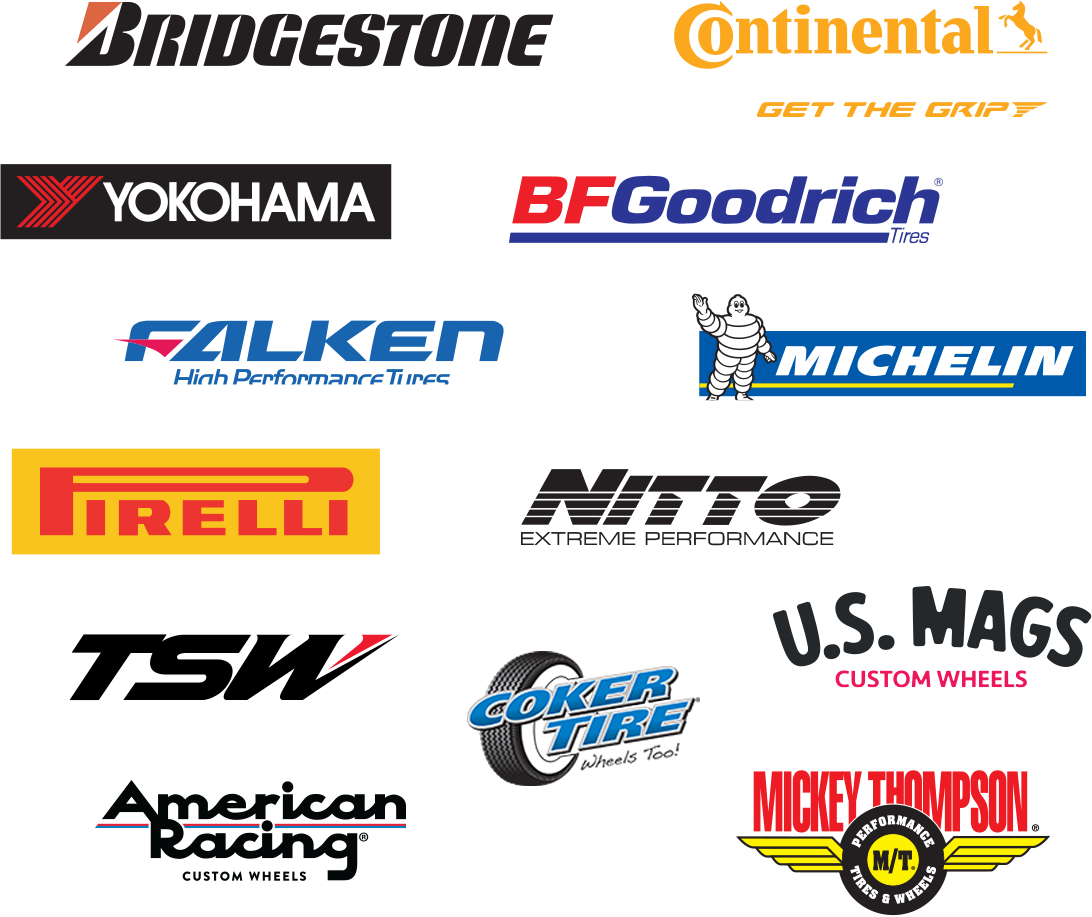 Conventional Tires, Too!
JBA also sells, mounts and balances conventional tires, too, for your daily driving needs.
Whether you have a classic or modern daily driver, our reliable, highly trained team makes JBA your place for professional tire installation.
When you're in the market for tow rig, trailer, truck, all season, touring or street tires, give us a call. We offer fiercely competitive prices and are available six days a week to quickly get you in, out and back on the street.
---
Just Got New Tires?
Stop by JBA Speed Shop for an alignment check. A poor alignment can cause irregular and premature wear on tires. Make sure you get the most out of your new rubber with a professional alignment adjusted perfectly for your needs.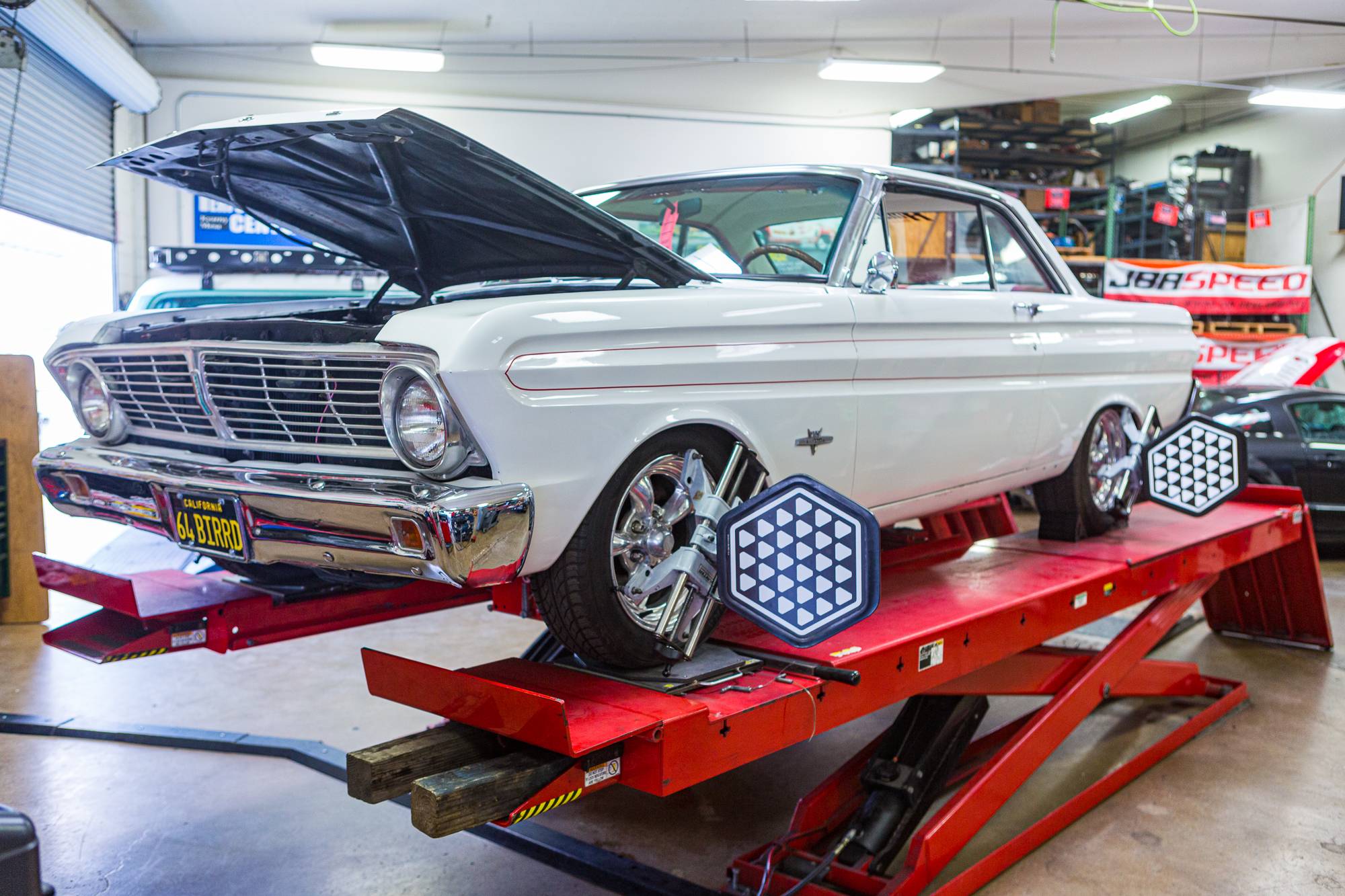 ---
Meltdown Mondays Rule!
Say goodbye to your old cord before we put your new tires on. Join us on Meltdown Monday and peel out one last time in our Burnout Box™! Enjoy that final burnout while we take pix! Only on Mondays and by appointment.
---
Talk with Kyle Johnston today for tire and wheel fitment and pricing: 858.495.3395

5675 Kearny Villa Road, San Diego, CA 92123
Hwy 163 @ Clairemont Mesa Blvd., then north on Kearny Villa Road