Meltdown Tires
JBA TIRE SHOP
San Diego's Performance Tire Professionals!
Specializing in high performance tire applications for autocross, race, off-road,
oversize and exotic fitment in addition to skins for the 'daily driver'.
NOW 5 STAR RATED BY TIRE RACK!
NEW! - Tire Pre-Order now available!
Why not order your tires here on line and have them ready for install when you arrive? No more long wait times for your custom tire order to come in.
Just click on the link below, select the tires you need and they will be at
JBA Speed Shop waiting for you.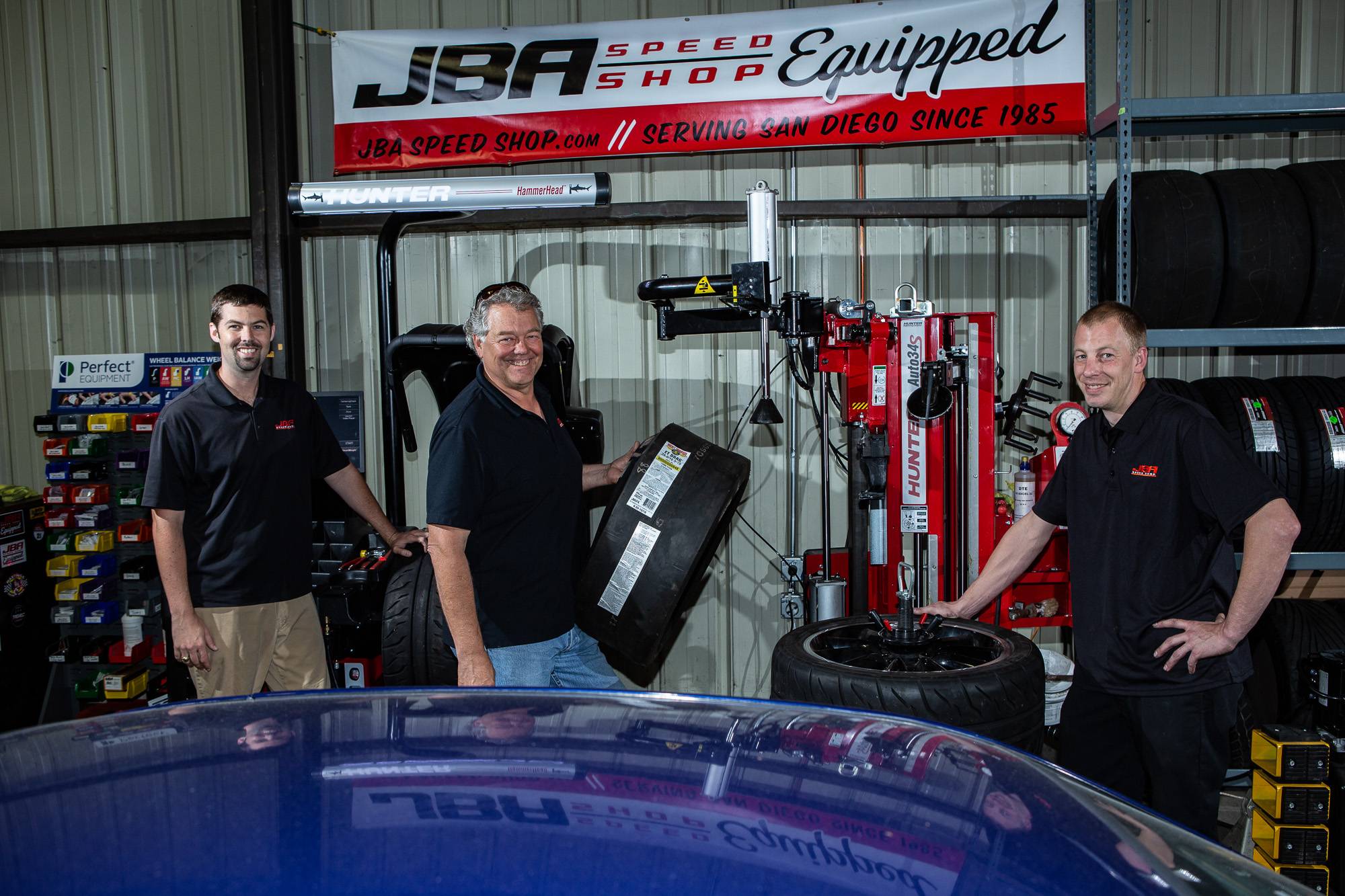 JBA is your premiere tire shop in San Diego, CA for all your performance needs. We also serve San Diego's neighboring cities and communities in Kearney-Mesa, Clairemont, Del Mar, Carmel Valley, La Jolla, North Park, Mission Beach and more!
We sell tires that provide a solid and attractive foundation for racing, cruising, or displaying your beautiful vehicle. If performance is what you're after, we have the largest selection of performance tires in all San Diego county. The folks at JBA Speed Shop will provide you with the know-how and expertise for your particular make and model so you can rest assured that your car is getting the best tires.
Cheap is a four-letter word. We don't do cheap tires and that's why we aren't a bargain tire store. We believe in excellence. Our tires are crafted with high quality materials so you can safely burn rubber. One of the biggest benefits of expensive material used in our tires is safety. Tires are the most important component to keeping you safe on the road. You don't want to be the guy on the side of the road with the feathered tires. You want tires that you can depend on.
JBA is not only the best stop for tires, we also provide tire balance and rotation. Looking for mount, balance and tire rotation in San Diego? We're your shop. What is mount and balance anyway? It's the best way to ensure your tires are safely and properly balanced. You should be balancing and rotating your tires about every 7,000 miles to make sure your car is performing efficiently. You should be able to stick a penny between your tire tread to see if your tires have a safe amount of tread. Front tires bear the brunt of your braking and that shows itself in worn down tread. Tires without tread are a big no-no and can result in a nasty accident. This is why tire rotation and inspection is vital. Moving the rear tires to the front helps to balance out the overuse that one section of your vehicle gets.
Whether you have a muscle car, classic car, performance car or are just looking for the best professional tire installation from a team of reliable, highly-trained mechanics, JBA is the place for you. We offer a wide selection of top-notch tires for virtually all makes and models. Your car is a valuable investment, your tires should be too.
The Performance Brands You Want!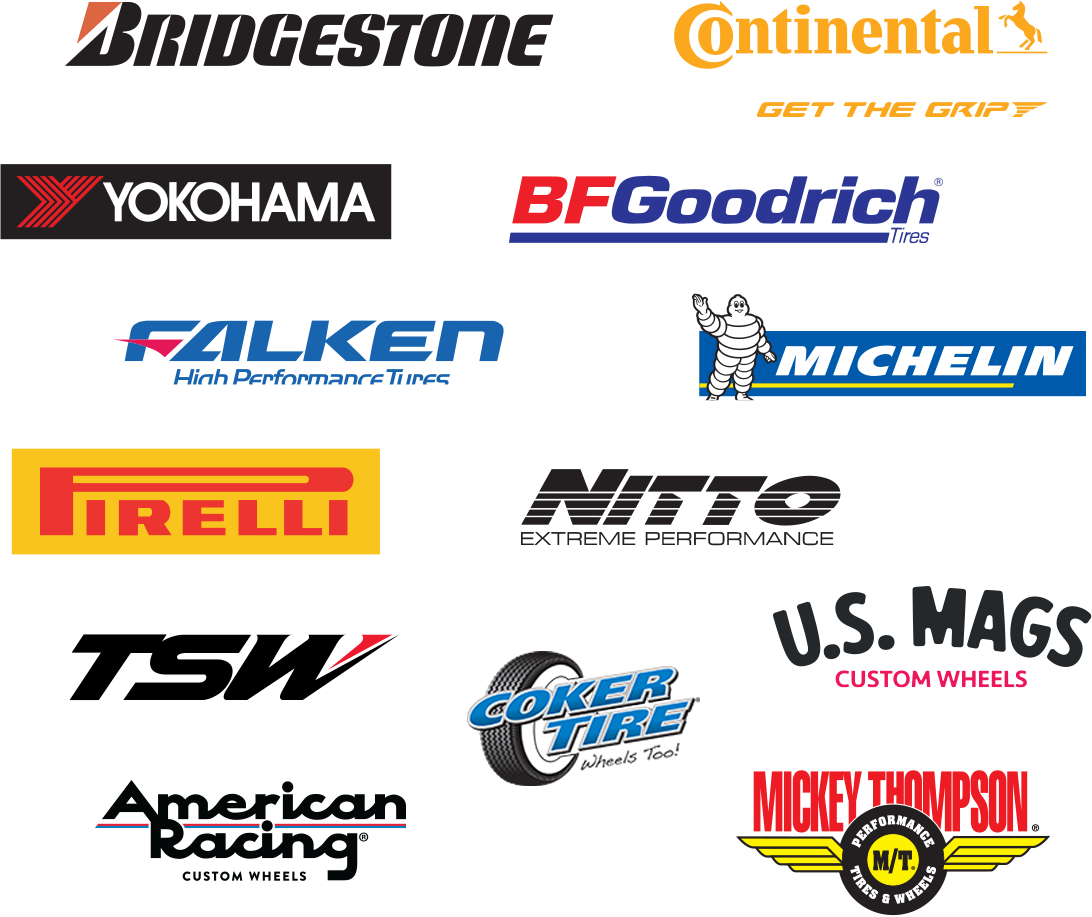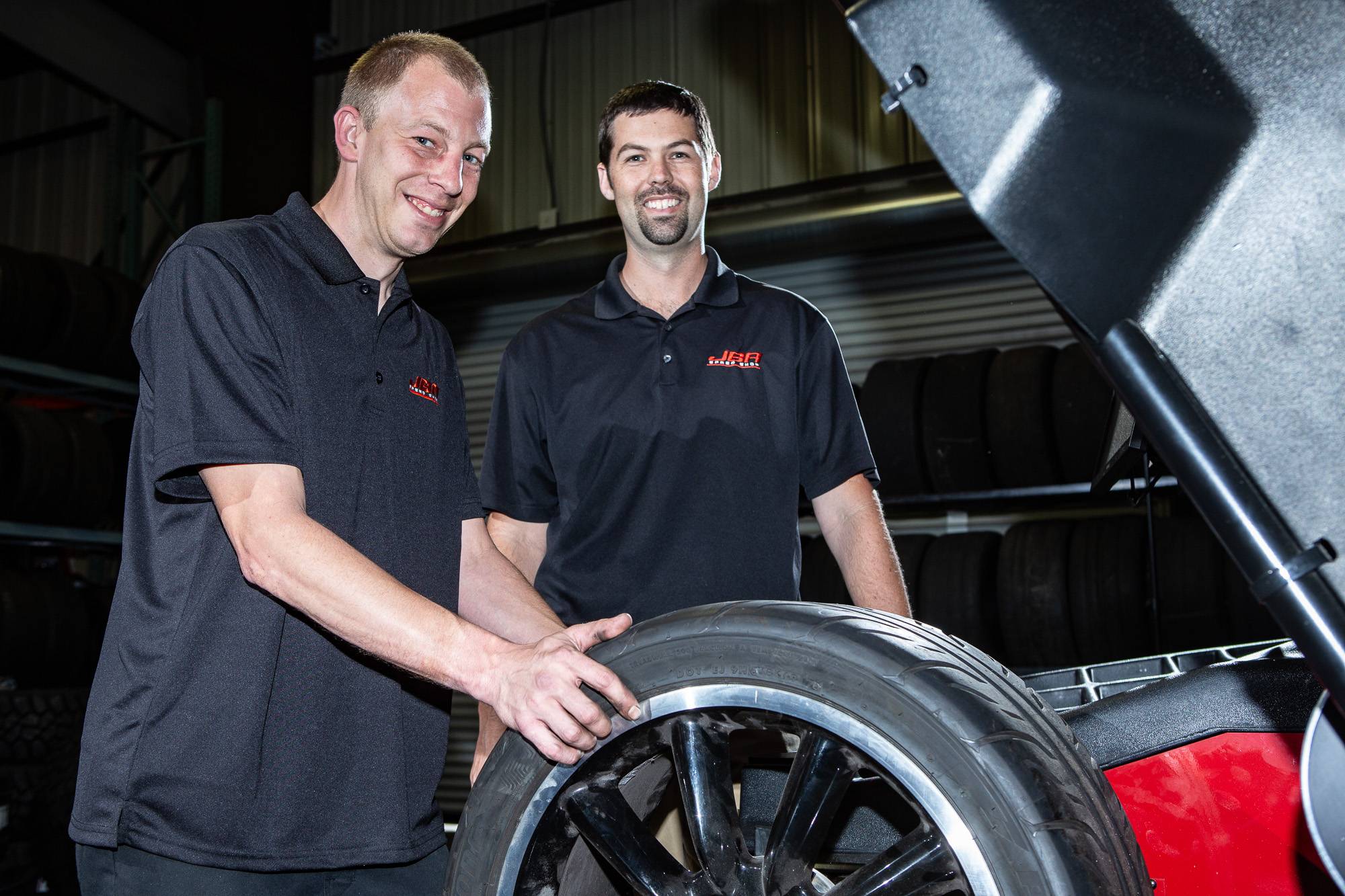 Conventional Tires, Too!
JBA also sells, mounts and balances conventional tires, too, for your daily driving needs.
Whether you have a classic or modern daily driver, our reliable, highly trained team makes JBA your place for professional tire installation.
When you're in the market for tow rig, trailer, truck, all season, touring or street tires, give us a call. We offer fiercely competitive prices and are available six days a week to quickly get you in, out and back on the street.
---
Just Got New Tires?
Bring your vehicle to JBA Speed Shop for an alignment check. A poor alignment can cause irregular and premature wear on tires.
Make sure you get the most out of your new rubber with a professional alignment adjusted perfectly for your needs and the way you use it.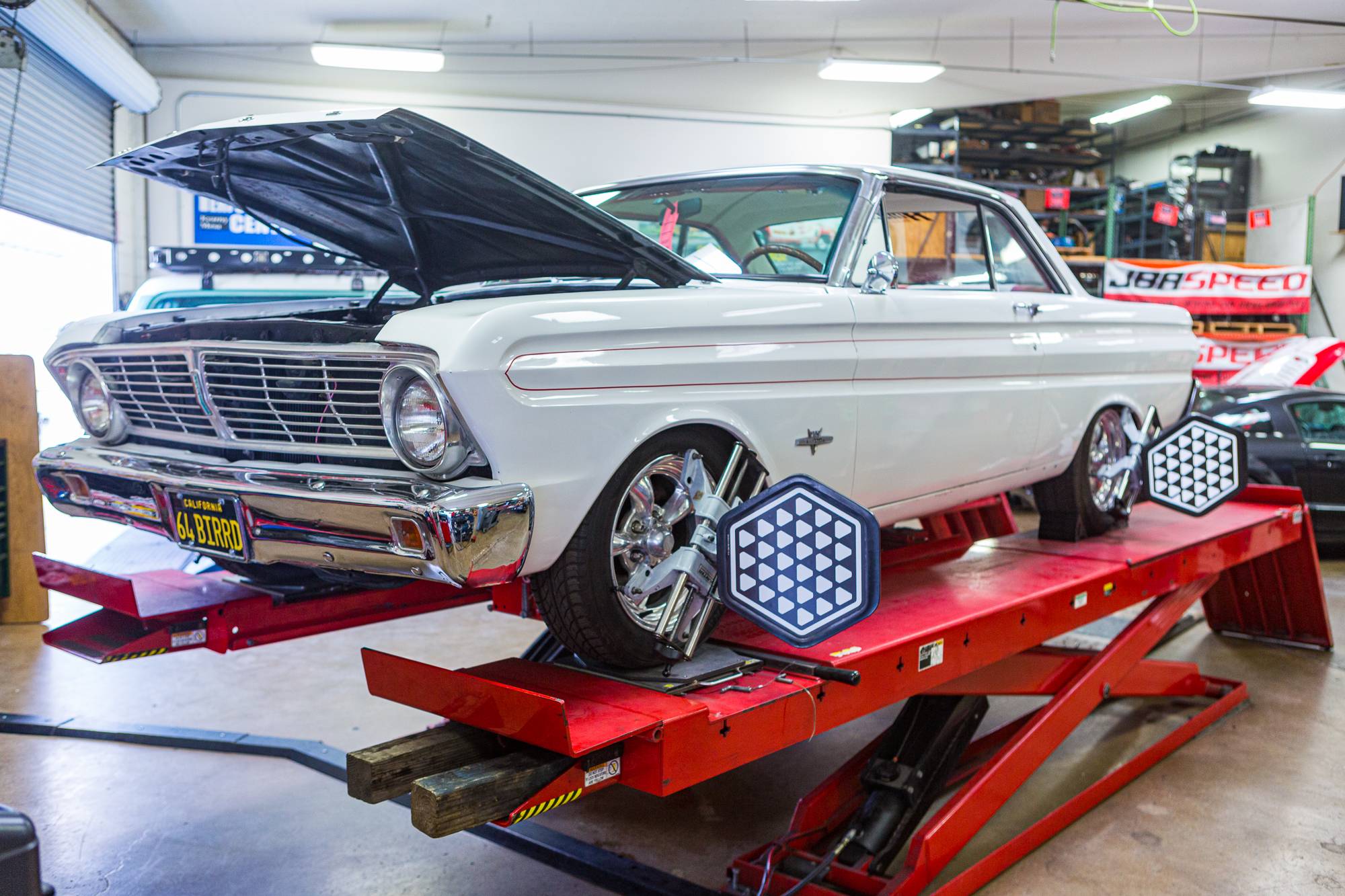 ---
Meltdown Mondays Rule!
Say goodbye to your old cord before we put your new tires on. Join us on Meltdown Monday and peel out one last time in our Burnout Box™!
Enjoy that final burnout while we take pix! Only on Mondays and by appointment.
---
Talk with Kyle Johnston today for tire and wheel fitment and pricing:
858.495.3395

5675 Kearny Villa Road, San Diego, CA 92123
Hwy 163 @ Clairemont Mesa Blvd., then north on Kearny Villa Road