Around the Shop - December 14th, 2022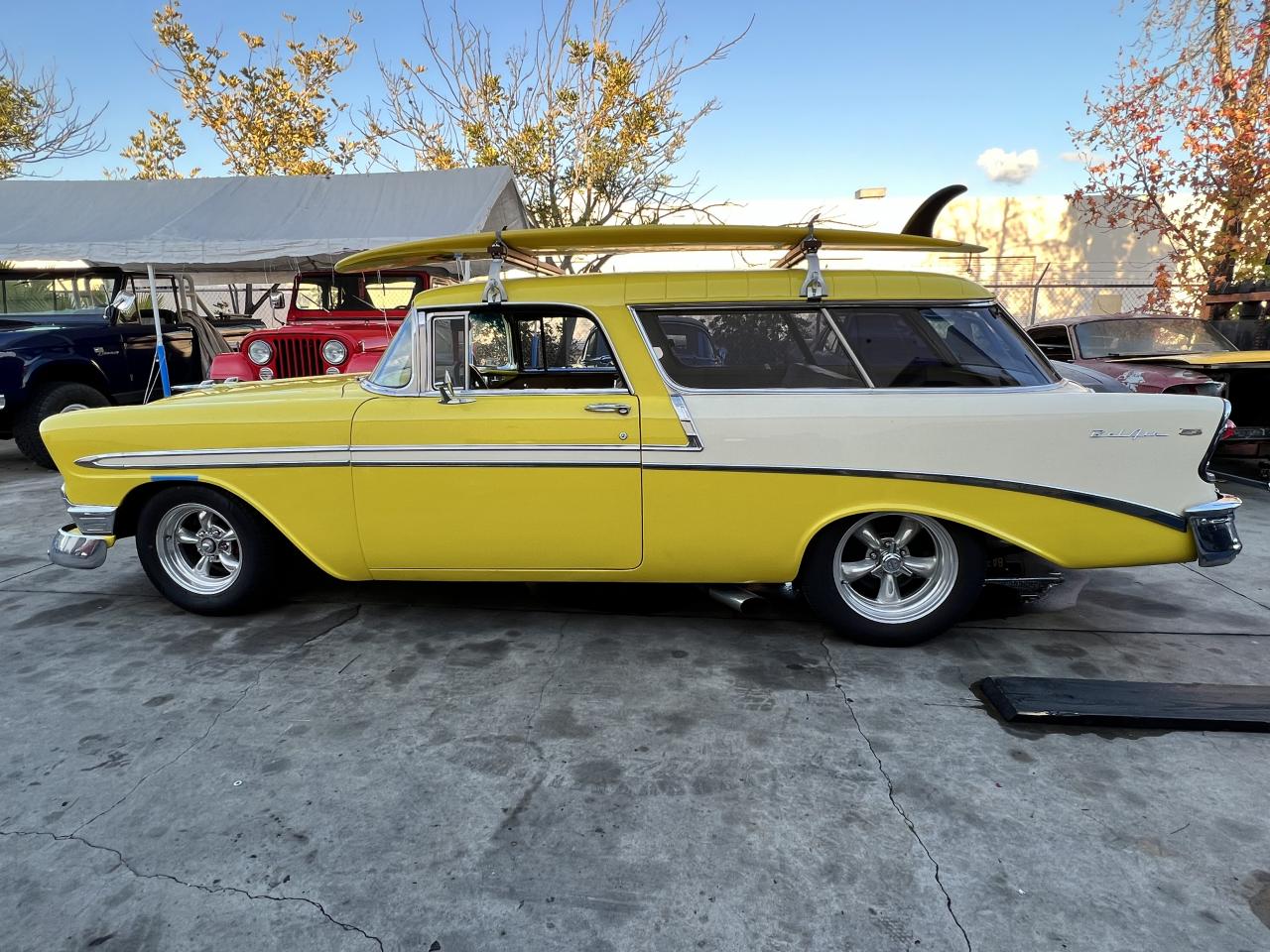 1956 Chevy Belair Nomad
Tri-Five Shoebox Chevys are Absolute Icons and '55-'57 Nomads with their Rare and Beautiful Two-Door Wagon Design Add to the Legend
If you're into all the makes and models of cars we work on here at JBA Speed Shop, then we say you must at least appreciate the style and vibe of one of the most spectacular models of the 1950s--the Tri-Five Chevrolet Bel Air Nomads with their two-door wagon design.
We say so, even if you're not a Chevy guy and Fords or Mopars are most prominent in your mind. How could anyone call these cars ugly, right? We certainly don't and wanted to give you look at the '56 example that's here at the shop this month.
With its two-tone yellow-and-white finish and American Racing Torque-Thrust II wheels, it looks the part of these classic wagons with only two doors and the super-cool slanted roof line that's the defining styling element of '55-'57 Nomads.
In for an extensive list of repairs and upgrades, the '56 is getting new coil springs, the addition of a front anti-sway bar and new front shocks. It also got a front end alignment as well as a repacking of the front wheel bearings. Other suspension updates include a new idler arm.
The car's 350 small-block got new valve cover gaskets and the four-speed manual trans behind it was removed for a resealing of the case to fix a leak that it had, then reinstalled. The Z-bar clutch linkage was also given some attention with a helping of weld repairs and geometry corrections. With the above-mentioned menu of fixes and upgrades, the '56 will be ready to hit the road to car-related events, as well as to any other destination, looking great doing so.
Besides the yellow/white '56 we also thought it might be fun to have a quick gander at the other two Tri-Five Nomads, examples of which you can see in the below gallery. The all-red '55 shows the one-year-only radiused rear fenders that give it a unique look compared to the '56s and '57s.
The turqoise-and-white '57 shows the Shoebox swansong and some consider it to be the pinnacle of the Tri-Fives in terms of pure style and elegance. The fins are a perfect size (not too big or too small) and the rear brushed-aluminum quarter trim is an iconic styling element in and of itself. If any car could be called a pure piece of rolling artwork, a '57 Nomad is certainly a worthy example.
With small-block Chevy V-8s standard in all Nomads, the '55s and '56s were equipped with 265-cubic-inch versions which was same size as was found in '55 and '56 Corvettes. For the '57s, the small-block was updated to a 283-cube displacement and the iconic one-horsepower-per-cubic-inch fuelie 283 was available in Corvettes and full-size Chevys--including Nomds, albeit in extremely rare quantities. You can read more about these early small-block Chevys here:
https://jbaspeedshop.com/n-12667-around-the-shop-october-13th-2022.html
In the meantime, have a look at the three minty-fresh Shoebox Nomads we're showing you here. They are clearly styling icons of the 1950s and nearly 70 years later they haven't lost any of their luster. Here's to another 70 years of timeless two-door wagon awesomeness! ~ Miles Cook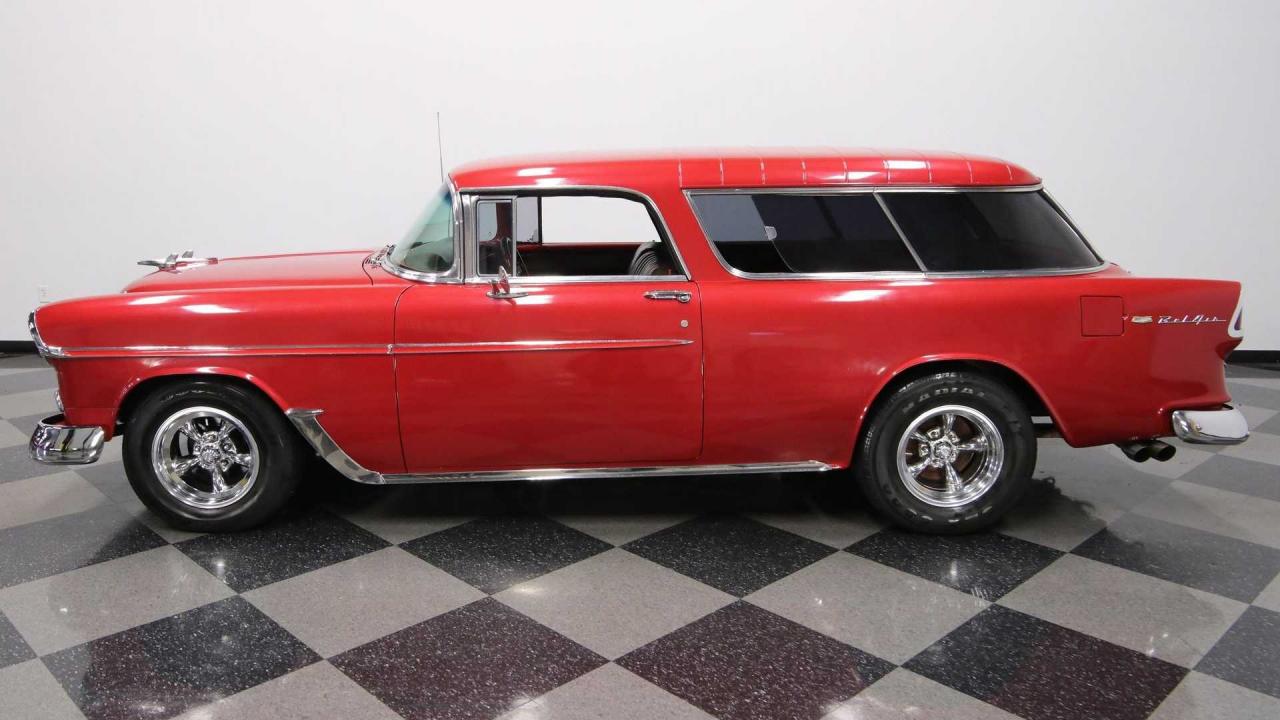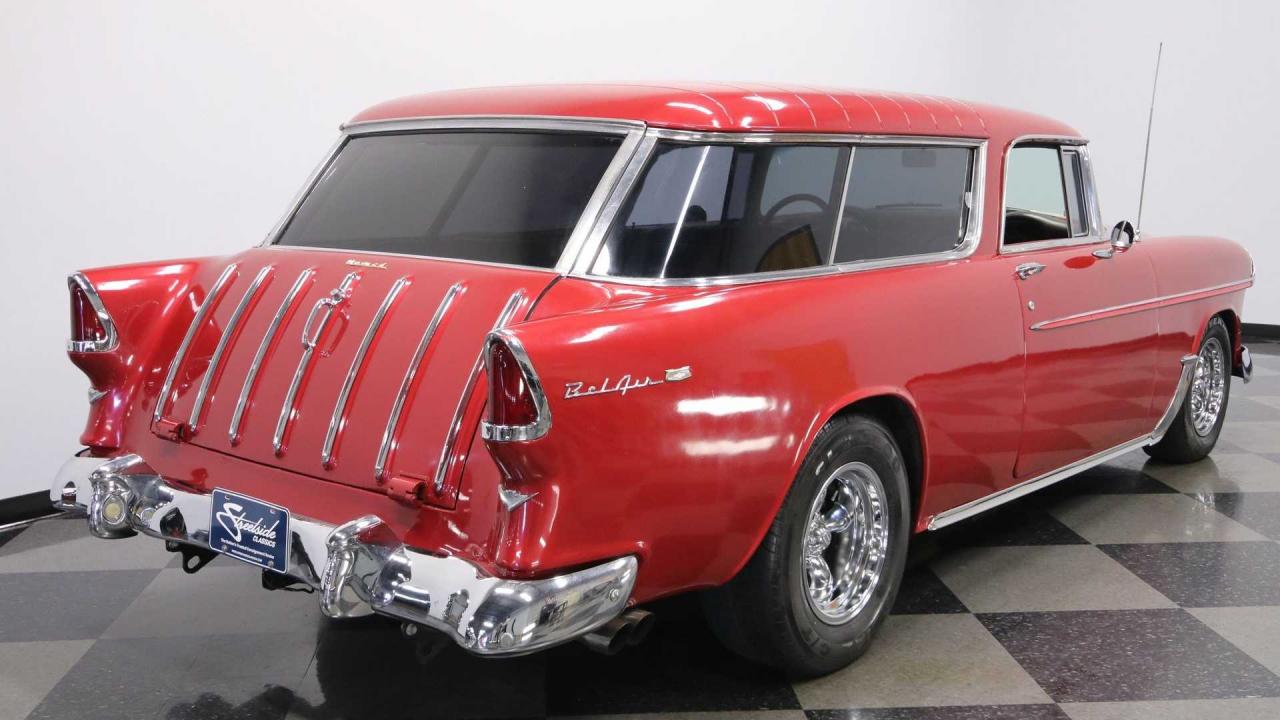 1955 Chevy Belair Nomad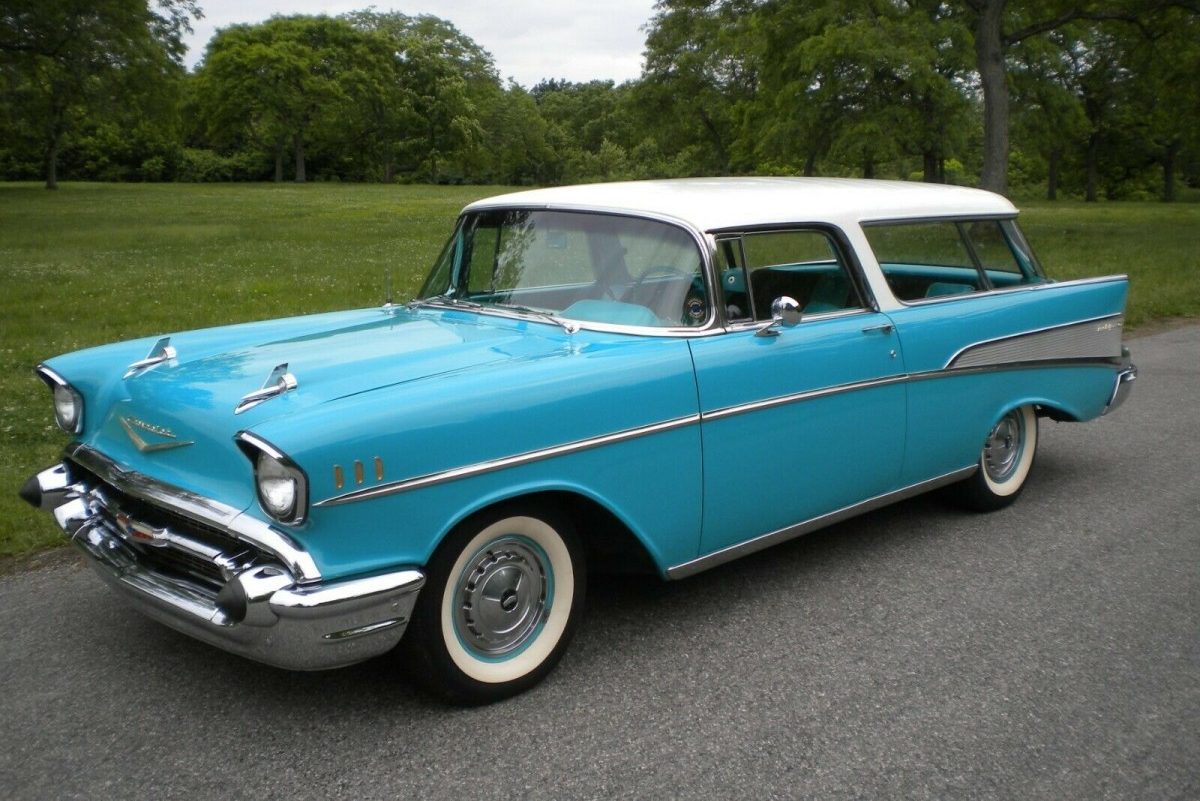 1957 Chevy Belair Nomad
'56 Chevy Belair