JBA 3rd Summer Beach Party & Car Show '22 on the Mesa!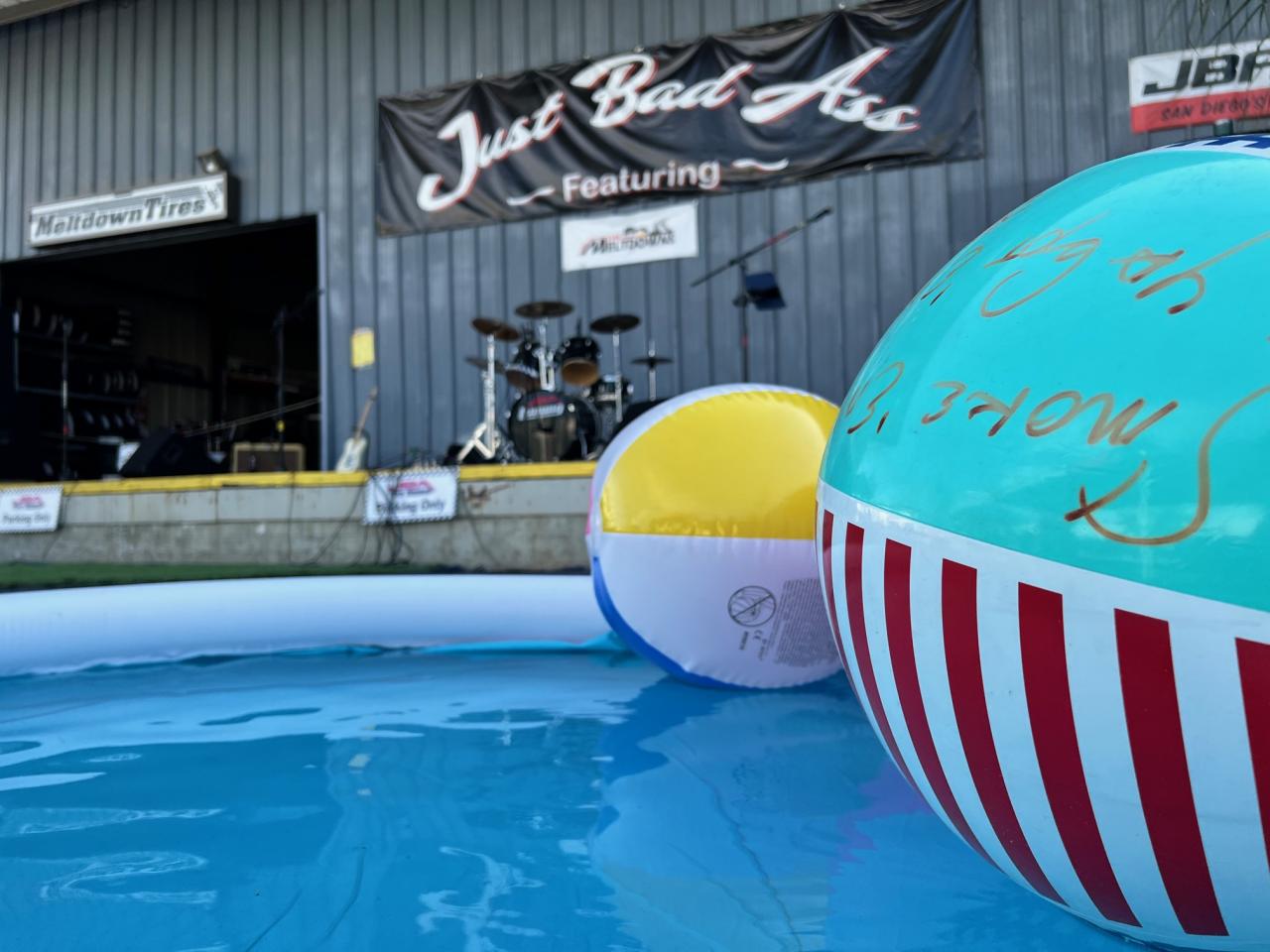 Our third summer party of the year was good times, with live music and a nice helping of great cars

Billed as a "beach party" of sorts, complete with palm trees and a couple of blow-up wading pools to take a little dip in the H20, the July 23rd, 2022 JBA Summer get-together was a fun way to spend a Saturday afternoon and evening.

Along with good barbecue, there was also live music in the form of The Meltdowns and they did some very nice cover renditions from such legends like Jimi Henrdrix, The Doors, The Rolling Stones and a few others.

Besides all those things to add to the fun, the main attraction was pretty much all the great cars that were brought to the shop by employees, customers and local San Diego area car enthusiasts--more than 40 in all. As you can see from the accompanying photo gallery, the band, trees and wading pools were a big hit with attendees. They all were a fun way to have something a little different at the shop along with a good variety of cars to check out.

Given that, the event was also a great to give something back to our loyal customer base and show how much we appreciate them.

Some of the highlights of the day included Mark and Elaine Regan's, '69 Camaro SS396, an original 350-horsepower big-block car that we are always waxing poetic about. If we had to pick a Chevrolet (or nearly any JBA customer vehicle) that's about the nicest we've ever worked on at the shop, this showpiece just might be it. The Rally Green paint jumps off the computer screen. The Deluxe Comfort Weave interior is vinyl and cloth art. The big-block 396 has a subtle but discernable lumpy idle. The chrome trim and 15-inch Rally wheels reflect the sun in all their glory. Yeah, we dig this car and the only downside to it is that we don't own it ourselves--or a 1st Gen Camaro even half as nice as this one.

Also in the mix and parked next to an awesome C8 Corvette was new service writer, Steve Honeycutt's '64 Corvair Monza convertible, a veritable creampuff in its own right. It's super-nice silver-blue-colored paint was also a standout in the parking lot that day.

Another a fun thing for the day, was J Bittle's '68 Mustang vintage Trans Am coupe racer paired with its mini-me version in the form of a '68 fastback body shell mounted on a 1/10th-scale Traxxas RC car. Having done a similar mashup with our own '69 fastback and a '70 Boss 302 on a 1/10th-scale Tamiya RC car, both painted Highland Green, we give the silver-and-black-hued pair a full thumbs up to be sure.

Our next party will be on August 27th, 2022. It should be good fun as were the first three. Bring your cool vintage or late-model muscle car and come have a great time!
Beach Party Photo Gallery