Good Guys Meguiar's Del Mar Nationals
Del Mar (San Diego) CA
It was an amazing weekend & festival Friday - Sunday at the 22tnd Annual Good Guys Del Mar Nationals.
Hundreds of top quality rides of every stripe and color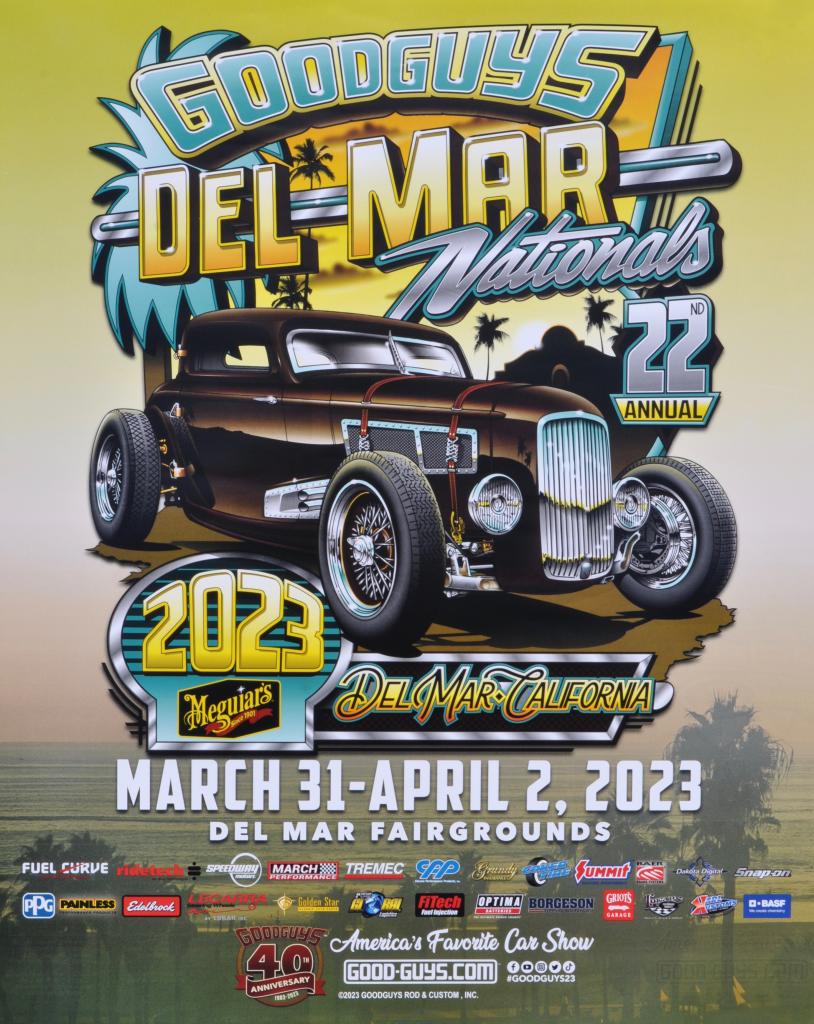 filled the O'Brien and Crosby Pavilions and across the many driveways, parking lots, even cruising up and down past the grandstands of the horse track. JBA was out in force both on and off the track. The new JBA Dominator GTC was on display and kept the booth full of inquiring eyes.
Tens of thousands of people attended and…get this!...Millennials, kids and moms were digging the sunshine, beautiful weather, county fair style food, and, of course… muscle cars! hot rods and roadsters!
JBA was in force all three days here—displaying both customer and their own insanely major bad ass machines—Our 50 x 20 booth reflected our Engine Building Program, MeltDown Tire Center, JBA Speed Shop parts and service as well as the JBA Dominator GTC, for three days running. All-American Sunday was outstanding with all the late model muscle cars invited in.
JBA's Randy Alldredge and Mike Balzer hit the Autocross with Randy driving Stewart Bittle's 1990 GT Fox to a 2nd place finish in the sports car, with a best time of 29.666.
JBA Team Show winners included Leo Marques and his 1966 GT350 Mustang, Ralph Hollis and his 1970 GTO, Stewart Bittle and his Fox Body Mustang, & Bill Baugh in his Hemi powered Plymouth Satellite.
---
Photo Gallery