JBA Coffee & Cars on the Mesa - #148 February 12th 2023
Coffee & Cars #148
JBA Speed Shop has been doing its very popular Coffee & Cars events now for more than 12 years, with the first one taking place in 2010.
It was a way to mark the new-at-the-time move to our 5675 Kearny Villa Road digs. And it's where we are still located today in San Diego.
Locally renowned Mary's Donuts in Santee also added to the enjoyment of the show with its wide variety of donut choices.
The photo gallery shows a good variety of cars that showed up for the 148th show on February 12th, 2023, which was the second C&C of 2023. Many of the great classics and late-models we know and love were in attendance, including a very cool GT-40 replica and a '69 Torino Cobra 428 Cobra Jet car. There was a good sampling of late-model Shelby GT500s as well as a few Corvettes in the C6 and C8 generations.
Other cars we also really like are '66 Fairlane, '64 Galaxie and '64 Falcon two-door sedans and hardtops and all three of those were in attendance as well. And parked next to the Galaxie was a '72 Torino, also representing another collectible vintage Ford body style.
Further as you can also see in the gallery, we had several sets of wheels and tires on display in the JBA Meltdown Tire Shop. All were available for sale in case there was something that would fit anyone's car or light truck.
Join us next month, for the next JBA Coffee & Cars show on March 12th, 2023. --Miles Cook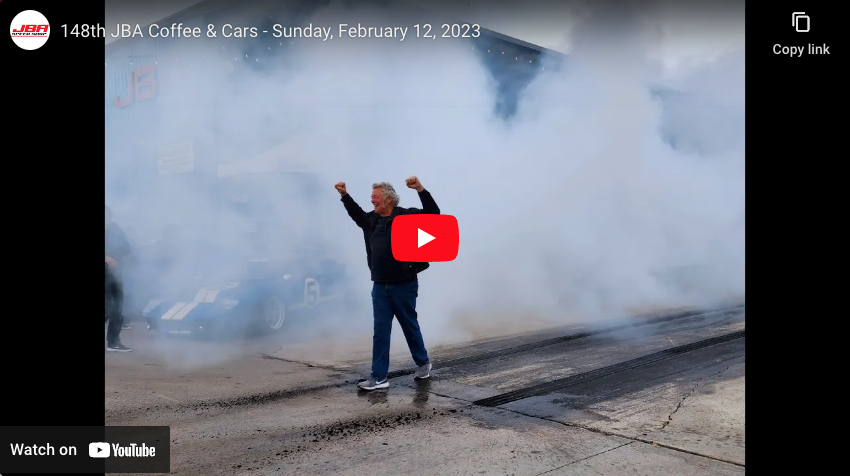 Coffee & Cars on the Mesa