JBA Coffee & Cars on the Mesa - #146 December 11th 2022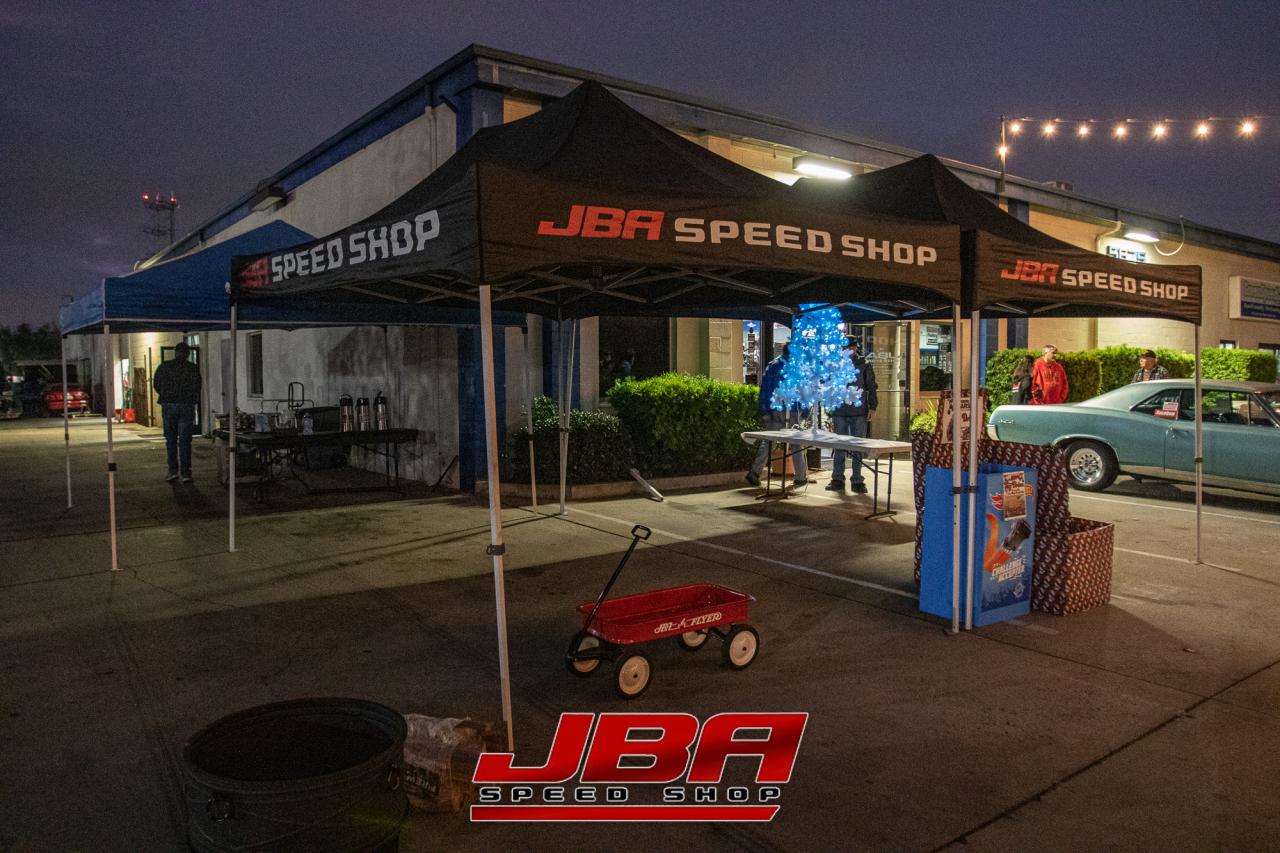 Coffee & Cars #146
JBA Speed Shop has been doing its ever-popular Coffee & Cars events now for well more than a full decade, with the first one taking place in September of 2010.
It was a way to mark the new-at-the-time move to our 5675 Kearny Villa Road digs. And it's where we are still located today in San Diego.
Locally renowned Mary's Donuts in Santee also added to the enjoyment of the show with its wide variety of donut choices.
The photo gallery shows a good variety of cars that showed up for the 146th show, despite the threat of rain later in the day. Though the car count was down a little bit, we were able to get everything to take place before the rain moved in at around 11:00 a.m. that morning.
Other elements of this particular C&C event included a toy drive for the upcoming Christmas holiday and the rollout of JBA cheer that's an ideal pour for added holiday festivities.
And as you can see in the photo gallery and on display inside the shop to keep its brand-new minty-fresh, body-and-paint work out of the rain, our new JBA Dominator Mustang wide-body kit installed on an '88 Fox-body 5.0 McClaren convertible was a highlight of the morning. The Dominator wide-body package will soon be available and will generally fit all '79-'93 Fox-body Mustangs as well as '79-'86 Fox Mercury Capri models with a few minor modifications.
Join us next month, as we begin 2023 with the next JBA Coffee & Cars show on January 8th, 2023. --Miles Cook
Coffee & Cars on the Mesa