JBA at COTA Texas - November 3rd - 6th, 2022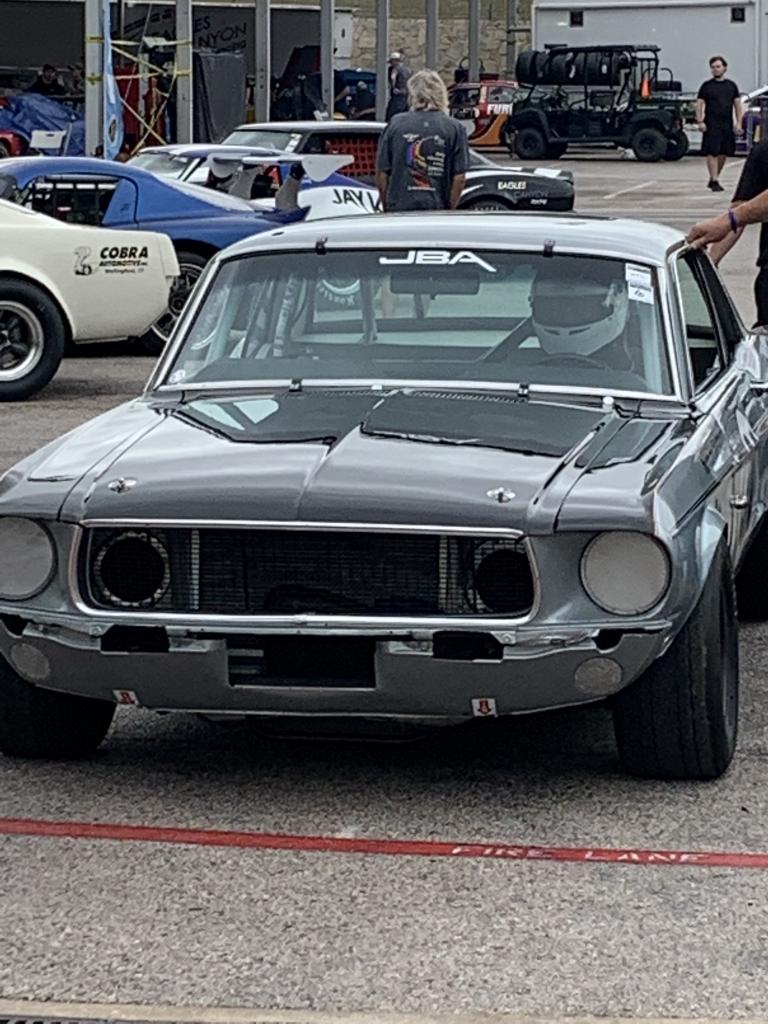 Team JBA Racing Hits the Track at COTA with its '68 Mustang Trans Am Road Racer
The Sports car Vintage Racing Association (SVRA) is a national sanctioning body that has a series where racing enthusiasts can run their vintage racing machines of numerous stripes and shapes.
For our purposes, that stripe and shape is none other than J Bittle's Tunnel-Port-302-powered '68 Mustang hardtop vintage Trans Am racer, that he has been racing for the better part of two decades at numerous road-racing courses throughout the lower 48.
J and Team JBA Racing's most recent efforts at hitting the track were in early November of 2022, where the team descended on Austin, Texas' Circuit of the Americas (COTA) for the SVRA's season finale, dubbed the Austin Speed tour.
A quick look at COTA reveals it's the home of the United States Grand Prix (USGP) for the worldwide Formula 1 racing series. F1 is pretty much the pinnacle of motorsports around the globe and COTA is a purpose-built track specifically created for open-wheel Formula 1 cars, in which each team builds its own car and engine suppliers include Mercedes Benz, Ferrari, Red Bull Powertrains (basically Honda), and Renault. It has hosted the USGP since 2012 and the facility now also hosts a number of other racing events including one put on by the SVRA.
The chance to run whatever car one might have on a Formula 1 track anywhere is something not soon forgotten. "Getting to race the the Team JBA Mustang Trans Am car at COTA is an experience that never gets old," related J. "Even with a couple of mishaps both on and off the track, we still had a great weekend," he continued.
The round-trip tow from San Diego to Austin and back was a real road trip for the #29 JBA Mustang racer's truck and trailer, but it was good fun for the team.
Note also that SVRA already has its complete 2023 schedule planned out with dates all over the 48 including at such legendary tracks like Laguna Seca in Northern California, Road America in Wisconsin, Lime Rock in Connecticut, Watkins Glen in upstate New York, Sebring Raceway in central Florida, and, of course, the series wrap at COTA. Check out: https://svra.com/news/svra-boasts-biggest-schedule-yet-for-2023/ for the full scoop. --Miles Cook
JBA Racing Photos