Coffee & Cars on the Mesa - #143 - September 2022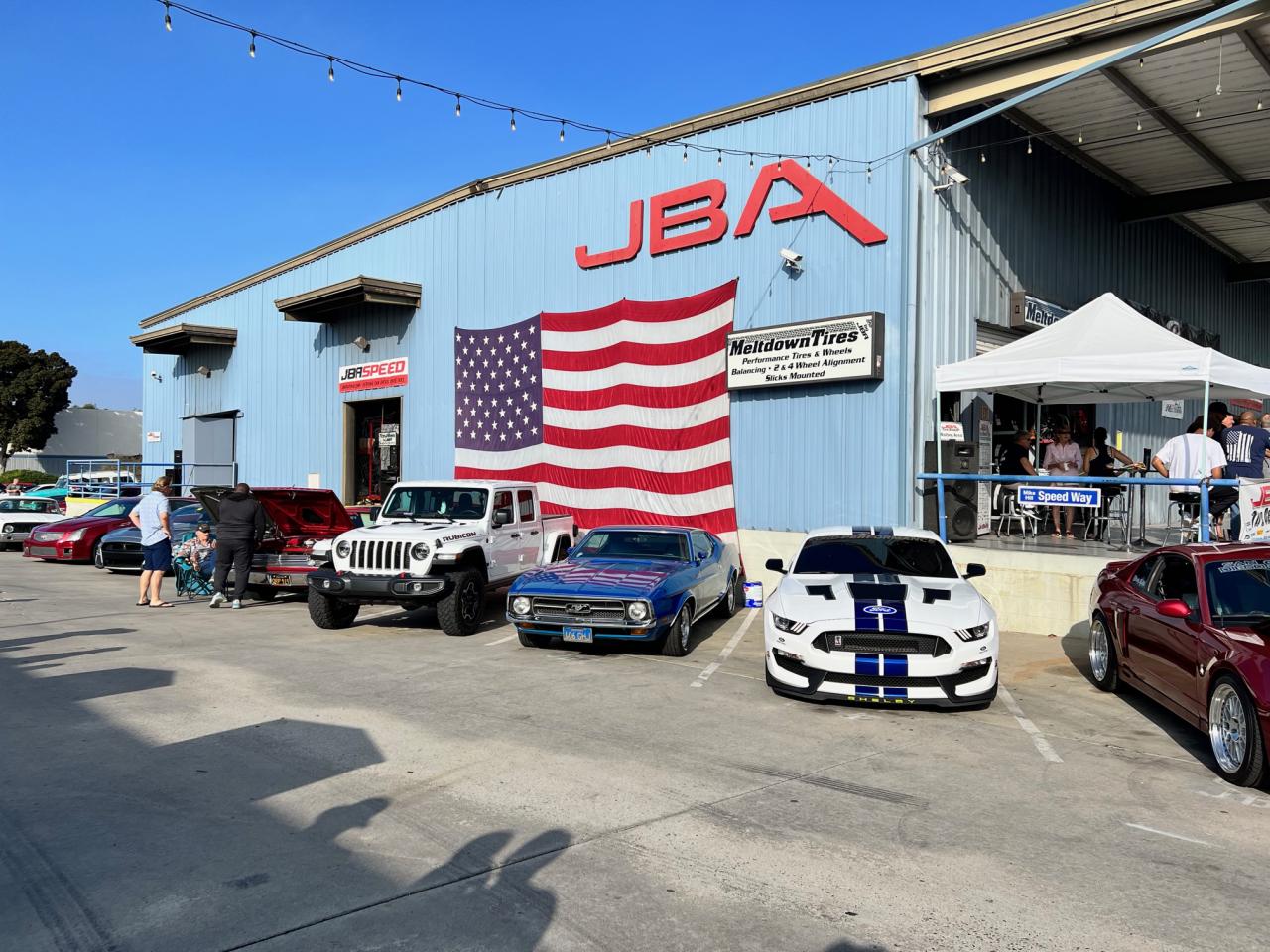 JBA Speed Shop has been doing its ever-popular Coffee & Cars events now for well more than a full decade, with the first one taking place in September of 2010.
It was a way to mark the new-at-the-time move to our Kearny Villa Road digs. Given that the one we're showing here was the 143rd once-a-month event, you can do the math by dividing 143 by 12 to get right around the 12-year mark at 11.91--pretty close to a full 12 years, right?
That means the next one coming up this October 9th event will be the 144th. Easy math of 144 divided by 12 means it will be a full 12 years coming up! It will be a show you won't want to miss.
Locally renowned Mary's Donuts in Santee also added the the enjoyable element of the show and to the attendee's palettes.
In the meantime, the photo gallery we have here shows a truly impressive variety of cars that showed up for the 143rd show. Many of the cars are owned by loyal customers.
The 144th event marking 12 years as the longest-running Coffee & Cars event in San Diego is certainly coming up soon. Don't miss it! --Miles Cook
Check out the video:
https://www.youtube.com/watch?v=MH9eV2F0xtA
---
Photo Gallery