El Cajon Mustang Cruise Nite - Sept 7, 2022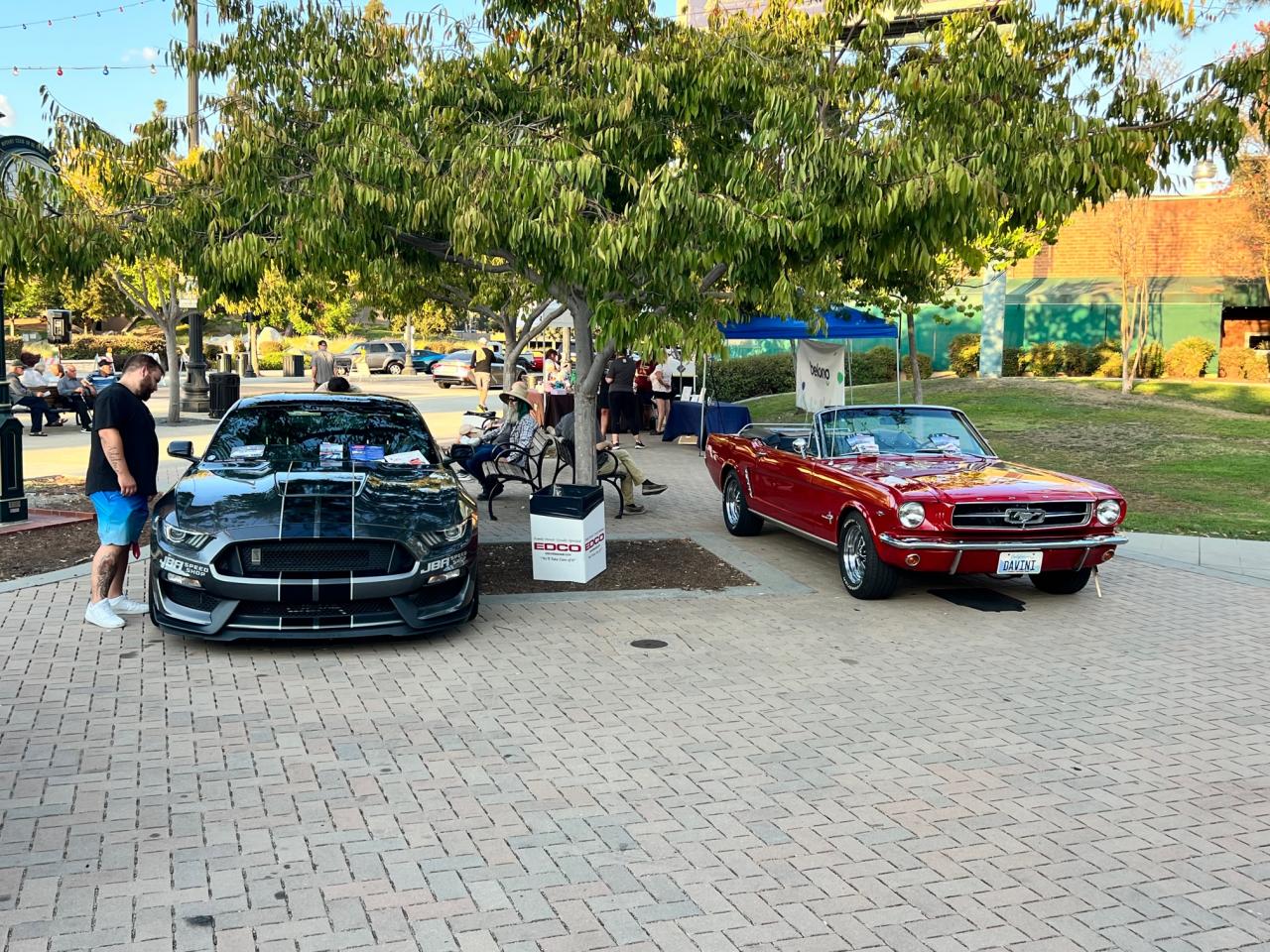 Letting the ponies loose in downtown El Cajon
Not far from the JBA Speed Shop executive tower, there are a number of weekly local cruise nights that occur in various San Diego suburbs, including El Cajon, La Mesa and a little ways up North in Escondido.
Here we are focusing on the one that takes place each Wednesday evening in El Cajon and it's known as the El Cajon Classic Cruise. One thing that's pretty cool about it is that the organizers have a different theme each week. Examples include race cars, police and fire vehicles or Tri Five ('55-'57) Chevys.
As you can see from the event calendar here (http://www.socalcarculture.com/Images/CruiseNight_Wednesday_ElCajon22.pdf), this recent event showcased our beloved Ford Mustangs in all eras from the first 1965s on up to the latest 2022s. With about 25 cars on hand in all (including those cruising up-and-down the street that aren't in the below photo gallery) it was a fun evening to hang out and have a gander at whatever sort of Blue Oval Pony that strikes your fancy.
Whether it be timeless early '65-'66s or slightly larger '67-'70s, Fox-body era 5.0s or the latest S550 Coyote 5.0s and Shelbys, there were enough examples of most types for anyone to pick out a favorite.
And while we love and work on just about any Mustang here at JBA Speed Shop, our esteemed editorial department will go on record here and pick two favorites on both the vintage and late-model side out of the gallery here of cars--all of which are super cool in their own right.
Our star pick for a vintage car is the Medium Blue Metallic '70 Boss 302, that we couldn't stop raving about. Unlike many '70 Bosses, this car has a flat hood without the shaker induction system. Its sleeper status is further cemented by its plain-jane wheel covers in lieu of Magnum 500s, which we also still love, though.
For the late-model pick, we're going with the 2019 Bullitt in its resplendent Highland Green finish. These cars are super-cool and very well might be the best balanced late-model Mustang of all during the 2015-2022 S550 model run.
If you are local to the San Diego area, the El Cajon cruise night is a fun way to spend a Wednesday evening. They will run through October of this year before resuming again in April 2023. It's certainly worth checking out. --Miles Cook