JBA's First Summer Beach Party and Car Show Made a BIG SPLASH!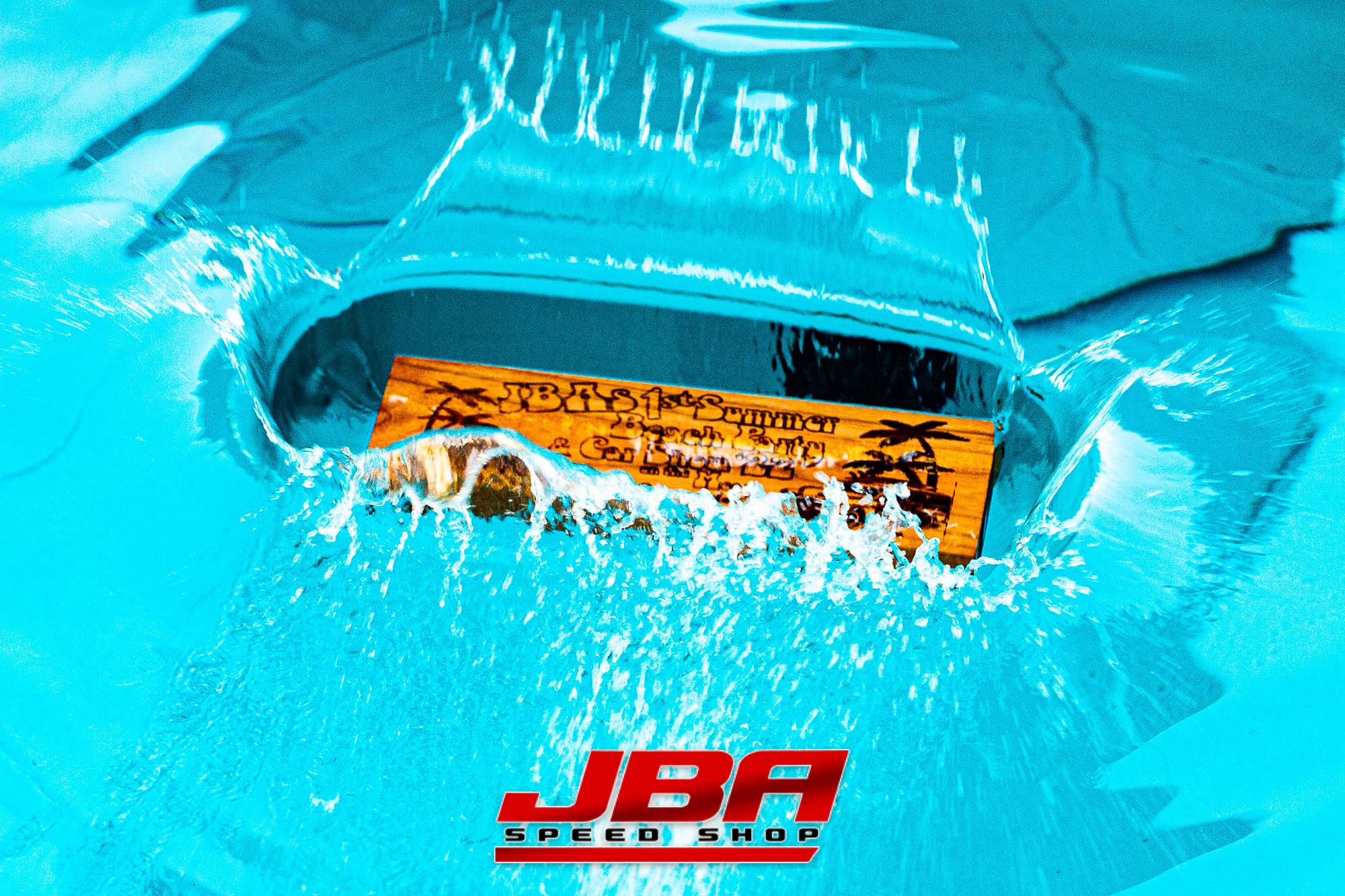 Our first summer party of the year was good times, with live music and a nice helping of great cars
Billed as a "beach party" of sorts, complete with sand, palm trees and a couple of blow-up wading pools to take a little dip in the H20, the June 2022 JBA Summer get-together was a fun way to spend a Saturday afternoon and evening.
Along with good barbecue, there was also live music in the form of The Meltdowns. Named in part after our Meltdown tire shop, they are JBA's in-house band comprised of some of the younger guys that do all sorts of good stuff around the shop.
Besides all those things to add to the fun, the main attraction was pretty much all the great cars that were brought to the shop by customers as well as local San Diego area car enthusiasts. As you can see from the accompanying photo gallery, the band, trees, sand and wading pools were a big hit with attendees. They all were a fun way to have something a little different at the shop along with a good variety of cars to check out--many of which are JBA Speed Shop customer cars.
Given that, the event was also a great way to give something back to our loyal customer base and show how much we appreciate them.
Our next party will be August 27th, 2022. It should be good fun once again. Bring your cool vintage or late-model muscle car and come have a great time!
Beach Party Photo Gallery