Home
-
Return to Previous Page
JBA Dominator GTC Wide-Body Kit
JBA Dominator GTC Wide-Body Kit
JBA Dominator GTC Wide-Body Kit
Availability:
JBA Dominator GTC Wide-Body Kit
Description
JBA Dominator GTC Wide-Body Kit
---
TEAM Dominator Returns! – JBA Dominator GTC
The story is an uncommon one. It is a story that the creators (J. Bittle and his Team) have decided to continue. It will inherently be reverberating for years to come, as JBA again rekindles another segment of the needy American automotive hot rod market, adding to JBA lore while impacting those still involved and building performance Mustangs and making aftermarket history. A contemporary JBA Dominator Fox body Mustang is coming. Not since 1993 has the Fox Mustang platform been the basis of aftermarket wide-body dominance in Mustang design. This relaunch targets fans of the Gen 3 Fox body Mustang just like it did originally from 1989 – 1993 when Trans Am Mustang design dominated Pro-road racing. Introducing the 2023 JBA Dominator GTC Ford Mustang!
---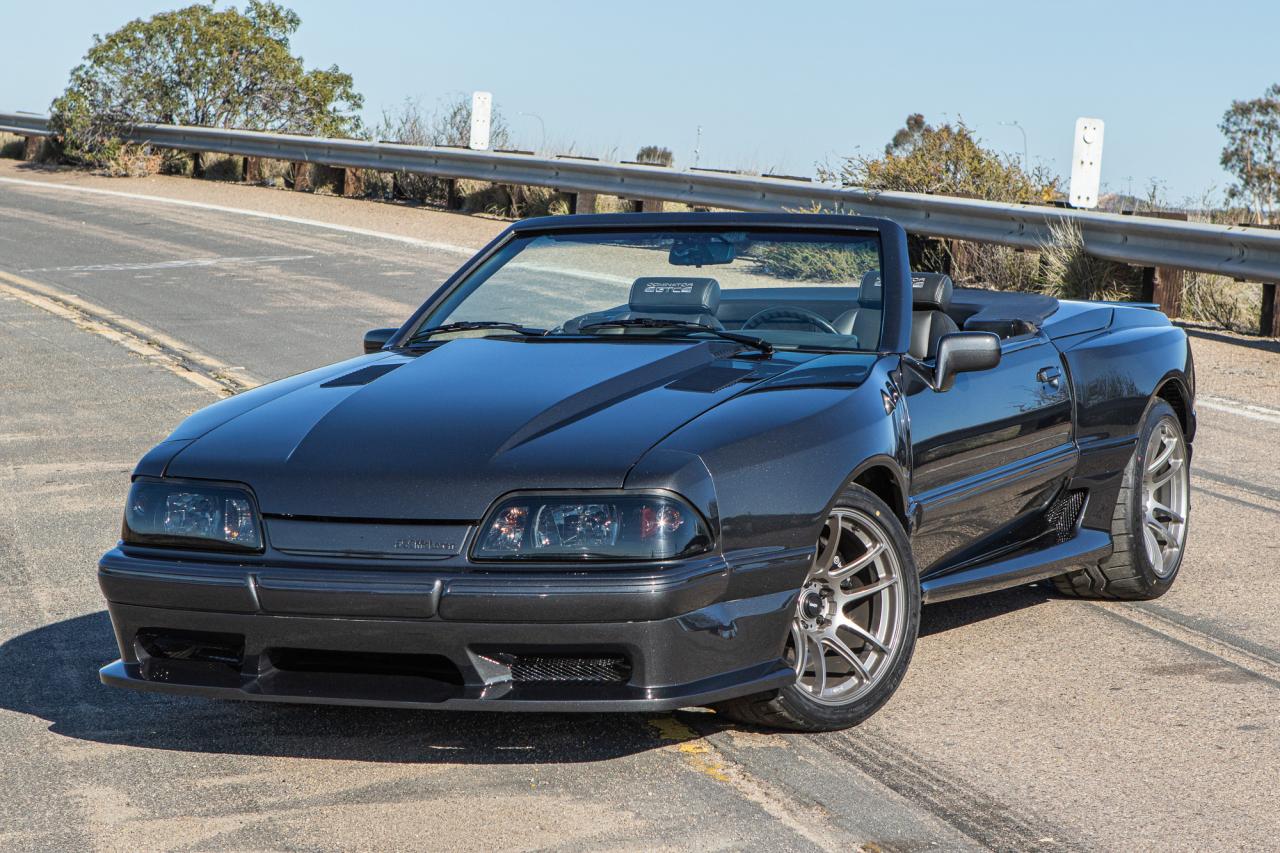 ---
Now, with the upcoming 60th-anniversary of the Mustang not far away in 2024, an all new upgraded and updated JBA Dominator GTC is poised to help celebrate and participate in this significant Ford Mustang milestone.
The JBA Dominator GTC is offered as a widebody package able to house today's latest large-size high-performance wheels and tires in both 18" and 19" diameters. The body panels are hand-laid fiberglass in modern tooling. The panels attach with high-strength OE-type fasteners. These generously sized fenders, with inspiration taken from Trans Am and IMSA-style racecars, allow the aforementioned Street/Strip hugging wheels and tires to fit. Of course, this instantly improves the handling characteristics of the car.
Kit Includes:
Front Bottom Splitter GTC
Drivers Side Front Fender (Left)
Drivers Side Rear Fender Extension (Left)
Passengers Side Front Fender (Right)
Passengers Side Rear Fender Extension (Right)
Drivers Side Skirt (Left)
Passengers Side Skirt (Right)
Rear Bumper Bottom Diffuser
Front Bumper Trim
2 JBA Dominator GTC Badges
NOTE: Due to major increases in freight costs we highly recommend will-call pick up at JBA Speed Shop.
If you are not in the Southern California region and require shipment we will work with you and the carrier of your choice to have the kit picked up and delivered to you. Customer is responsible for all costs associated with shipment.
Customer Reviews
Total Reviews (0)
You must login to post a review.
---