1972 Chevrolet Chevelle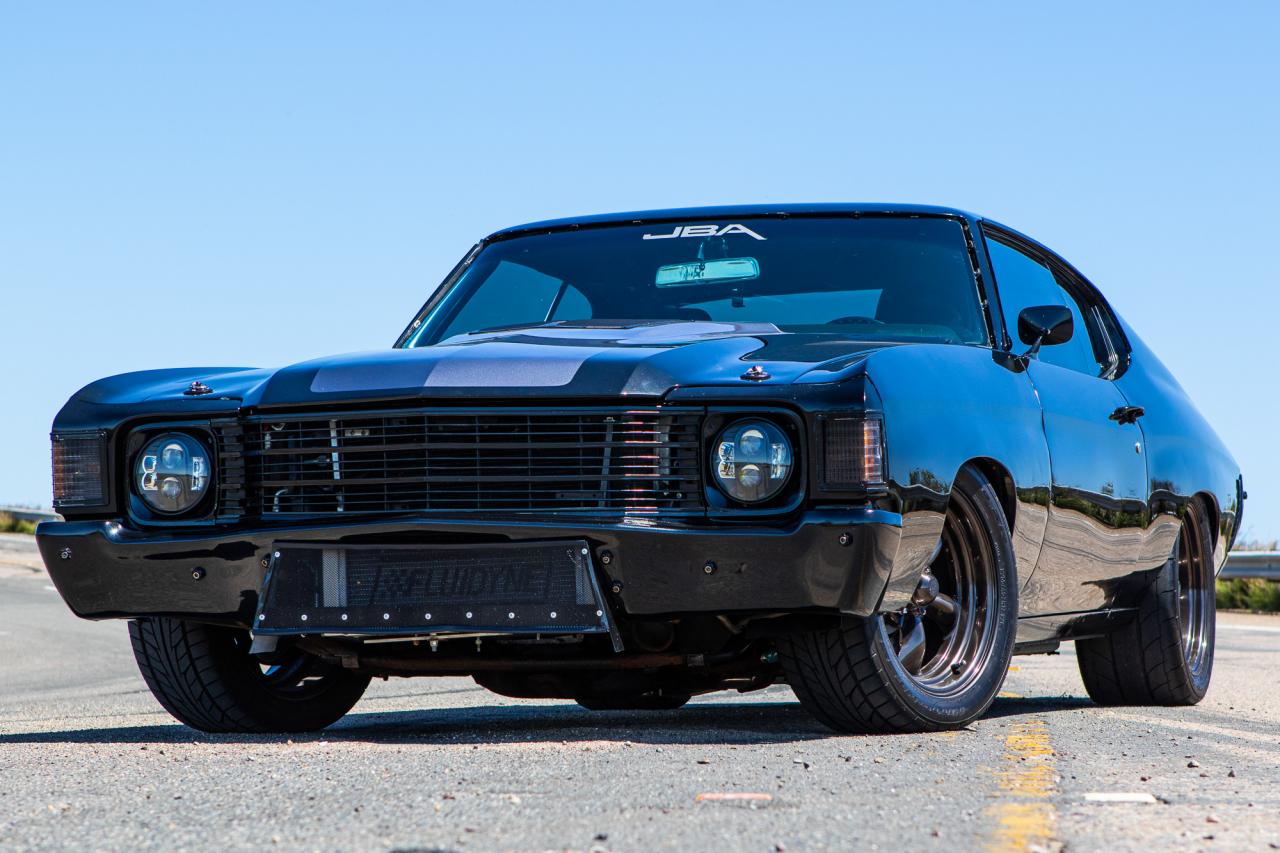 1972 Chevrolet Chevelle - LS7
Warrior: this amazing classic muscle car is defined by this word, as is the original builder. Yes, why it was built, endurance, speed and high-velocity passing in the driven muscle car world. Here is your chance to drive and own the fastest -car-in-town, a true American Muscle Car Classic, built to beat a Hellcat! Yes, own the fastest car in your neighborhood whenever you take it to your local 7/11!

When the concept for updating (at JBA Speed) this incredible daily driven machine began, its only purpose was to survive the necessary street fighting required to win it all, because in warfare, reputation matters. Weighing in at 3700lbs this 1000HP EFI, blown LS 7 small block and competition prepped automatic 4L80E can take on the world, tuned as it is today or however you want it for your neighborhood.

So, whether its tuned for daily operation on E85 or like today running down the road on premium pump gasoline, the 3-liter Whipple drops a minimum of 800+ HP to the flywheel with ease. Stealthy and rugged as any good warrior in this millennium is, this 1972 Malibu Chevelle is the true example of what technology makes possible when built with real performance as the guiding light. Recast for today's asphalt jungle with extreme technology for the original Special Forces builder by JBA Speed Shop, the intent of smooth yet extreme operation was finished just 7,500 miles ago, just a few miles from the daily drive down the Silver Strand to work on Coronado, CA where every test run and training upgrade required masterful diligence and more speed, so as to never ring the bell!

1972 Chevrolet Chevelle - LS7
Call J Bittle for $
---
For more information on these incredible machines,
call J. Bittle at 858.495.3395
OR J. Bittle's direct number 619.607.0070 today.
---
Photo Gallery