Hot Rods & Resto Mods
Hot Rods & Muscle Cars Looking for a shop that specializes in American Performance? JBA is the one.
---
No matter what "catchy phrase" magazines use to describe your ride, JBA has got your back. Hot rod, street rod, rat rod, resto-mod, muscle, retro, vintage, classic, custom or sleeper…they all roll down the highway and require specialty services to keep them running and driving in tiptop condition. And if your dream car is still in the planning stages, JBA is here to help you realize that dream with its array of services.
---
HOT RODS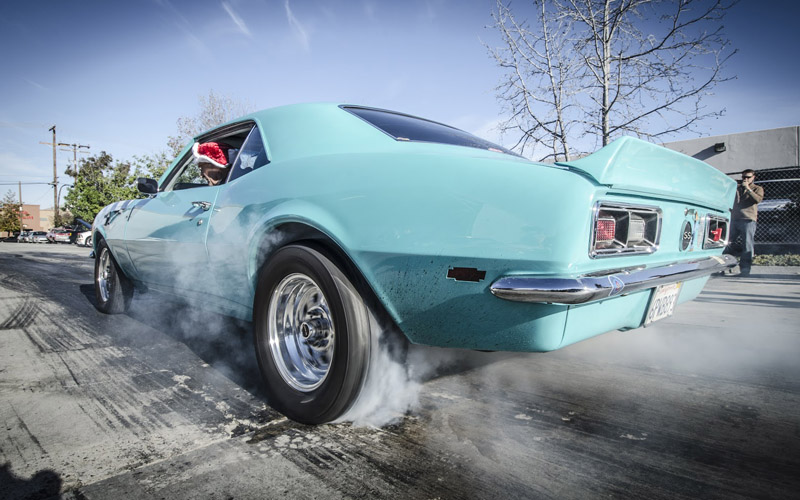 Folks have tried to trace the origins of the phrase "hot rod" for decades. Whether you believe it referred to a car with a hot connecting rod, or evolved from the phrase "gow job", we all know a hot rod when we see it. At JBA, it means any vehicle that's been personalized with high performance modifications. We're here to help you take your hot rod where you want it to go. We specialize in engine and tranny swaps, brake and suspension upgrades, supercharger and nitrous systems, custom headers and exhaust systems, and custom tuning. Contact one of JBA's service writers at 858-495-3395 to discuss the next step for your hot rod project.
---
RESTO-MODS
What's better than a restored classic with modern upgrades? Nothing. It's the best of both worlds…a perfect blend of old and new. The style and form of a classic with the performance of a modern vehicle. While Detroit put out some great cars during the 1950s and 1960s, they were less than great at stopping, turning and cold-starts. Who remembers pulling on the mechanical choke knob? These days, with electronic fuel injection, overdrive transmissions, four-wheel disc brakes, and coil-over or air-ride suspensions, there's no reason JBA can't make your classic roll with modern performance.
Here's a quick list of potential resto-mods:
EFI Conversion
Overdrive transmission
Front or Four-Wheel Disc Brakes
Suspension Upgrades
Larger-Diameter Wheels and Bigger Tires
Gear-Ratio Change/Limited Slip Upgrade
Electronic Points in Distributor
Aluminum Driveshaft
Interior Upgrades such as Seats
Sound-System Upgrade
---
Contact JBA at 858-495-3395 to discuss how we can make your ride equal parts "restored" and "modified".