Around the Shop - April 19th, 2023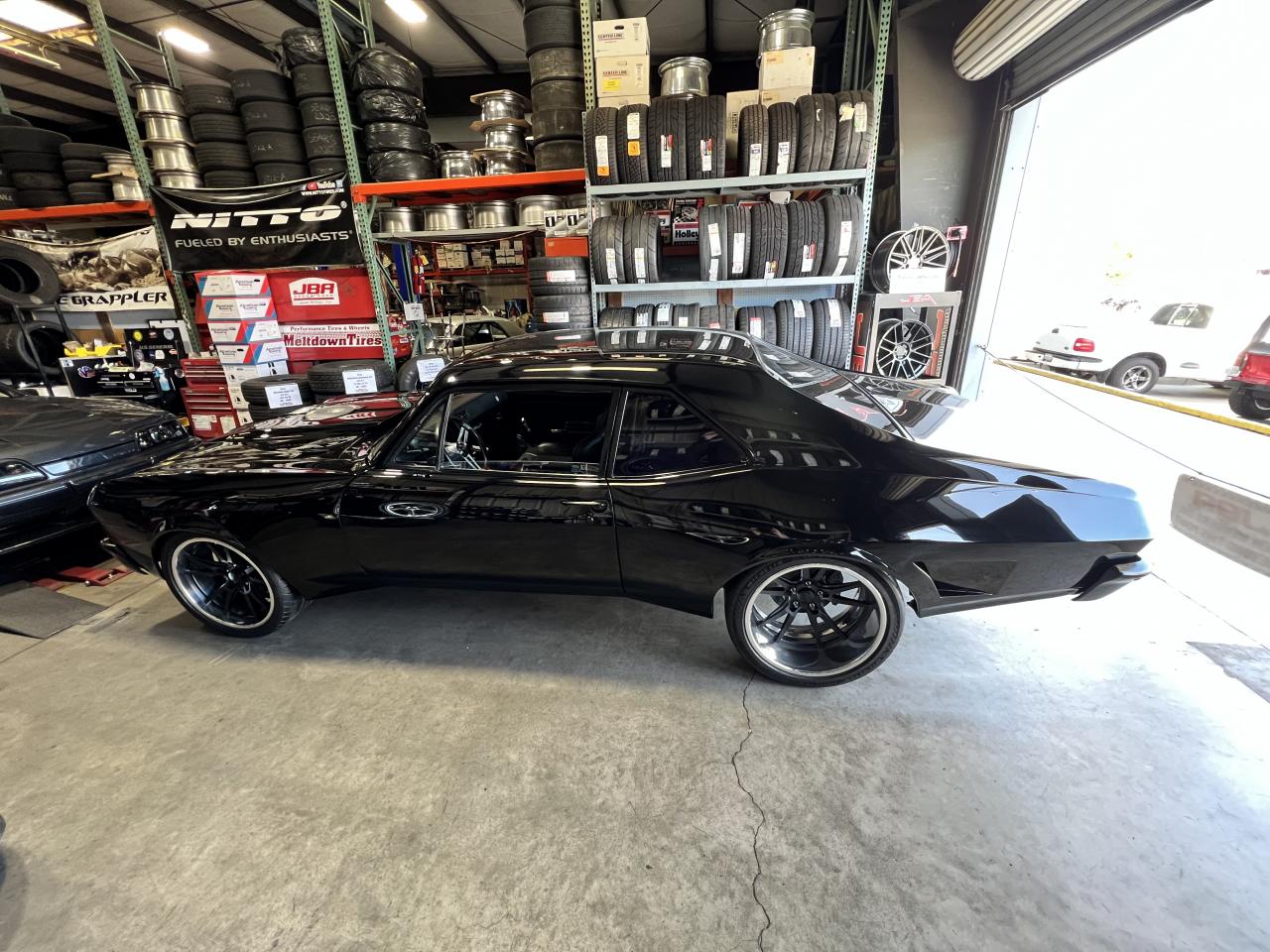 JBA Speed Shop's Full-Service Tire and Wheel Shop is the Place to Go in San Diego for the
Best Quality Tires and Wheels
JBA Speed Shop is a full-service facility that works on all kinds of vintage and late-model Ford, GM and Dodge cars. In addition, JBA also operates a premier tire shop for all performance tire needs that serves all of San Diego. Inspections and tire rotations are just the start of what we do in the tire shop. The JBA tire store also sells all major brands and believes in the best quality when it comes to tires, with the best service for the best price for cars, light trucks and SUVs. Brands include BFGoodrich, Bridgestone, Continental, Falken, Michelin, Pirelli and Yokohama all of which provide optimum safety and performance.
JBA provides old-fashioned tire service and flat repair and it also provides max fitment plus-1 and plus-2 options as well as wheel/tire balancing and rotation. It's the best way to ensure wheels and tires are safely and properly balanced.
The shop has one of the country's few Hunter road-force balancing machines that duplicates the weight of the vehicle during the balance procedure to ensure the best possible balance of every wheel-and-tire assembly.
JBA sells, mounts and balances conventional tires for daily driving needs for most cars, trucks and SUVs. The reliable, highly trained team makes JBA an ideal place for professional wheel and tire installation.
As you can also see in the photo gallery, the gamut runs from mild to wild with many sorts of cars and trucks covered by the shop.
Clearly on the wild side is the '69 Nova that has custom hand-built fender flares. They make room for a massive wheel-and-tire setup that includes US Mag Grand Prix concave wheels and top-of-the-line Michelin Pilot Sport Cup 2R tires.
These wheels and tires are downright large-by-huge with the wheels measuring 20x11 inches in front and 20x12s in back. The Michelin skins are 305/30ZR20s in front and 335/30ZR20s in back.
Without a doubt JBA's full-service tire (and wheel) shop covers the full spectrum from a 185/60 for just about any daily-driver economy car on up to a ginormous 335/30 for an exotic supercar or vintage/late-model high-performance street machine.-- Miles Cook

Make an appointment by calling
858.495.3395 today!


Photo Gallery