Event:

• 13th Annual Collector Car Appreciation Day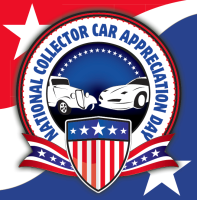 Description:
The SEMA Action Network (SAN) announced that the next Collector Car Appreciation Day (CCAD) will be officially celebrated on July 8, 2022. The date will mark the thirteenth consecutive commemoration in what is now an annual holiday to raise awareness of the vital role automotive restoration and collection plays in American society.
Intended since 2010 to celebrate the classics of the past and the future, the U.S. Congress has helped launch CCAD by introducing resolutions each year at the SAN's request. Last year, the U.S. Senate passed Senate Resolution 292 (S. Res. 292) and a similar resolution was also introduced in the U.S. House of Representatives (H. Res. 491). Each resolution was sponsored by co-chairs of the SEMA-supported Congressional Automotive Performance and Motorsports Caucus. These Congressional leaders have been strong advocates for the automotive hobby in Washington, D.C., and recognize the integral role collector cars have played in fostering our nation's appreciation for the automobile's unique historical place in our history.