Event:

RacingByrds AutoX Challenge by Falken Tire & JBA Featuring Austin Bittle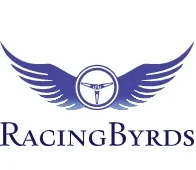 Description:
RacingByrds AutoX Challenge Presented by Falken Tire
The second RacingByrds AutoX Challenge presented by Falken Tire will take place at the AutoClub Speedway in Fontana on May 22nd & 23rd.
What is it you ask… autocross with a twist! This 2-day event is designed to give you some great competition, lots of runs, and something a little different.
Saturday is pretty straight forward. "Run what you Brung" as long as it is Street legal with valid registration, Insurance, and 200 tread wear tires. With a limit of 80 drivers and our run group format you will get a lot of runs. This is "Show me what you got Saturday" so you will need to be fast if you want to take home an award in the Compact, Modern, Classic, and Sports Car Classes (we may add more classes based on registration). Plus, The FAST16 drivers, regardless of class, will start in the Bonus Round on Sunday.
Sunday is Fun Day! We will start the day with a full round of laps on the course running the opposite direction from Saturday to get familiar with the layout. Now the Fun begins with the Head-to-Head AutoX Challenge. The course will be turned into a giant loop with a line down the middle splitting the track into basically two halves. With one car lined up on each side you will race to see who can complete their lap first and move on. It's one thing to put down a fast lap against the clock but what happens when we ramp up the pressure? Lined up across from another driver with a flag drop start: Jump the start, you're out. Hit a cone or spin out, you're out. Get beat to the line, you guessed it, you're out. Not so easy to stay calm, cool, and collected.
2021 AutoX Tech Sheet
24 hr|$175
May 22, 2021, 7:00 AM
2 Day autocross event May 22nd and 23rd.
Event Tickets