Event:

Ford V Ferrari Movie + Show & Shine

Date: Saturday, November 16, 2019

Time: 11:00am to 4:00pm

Location: Grossmont Center & Reading Cinemas

Description: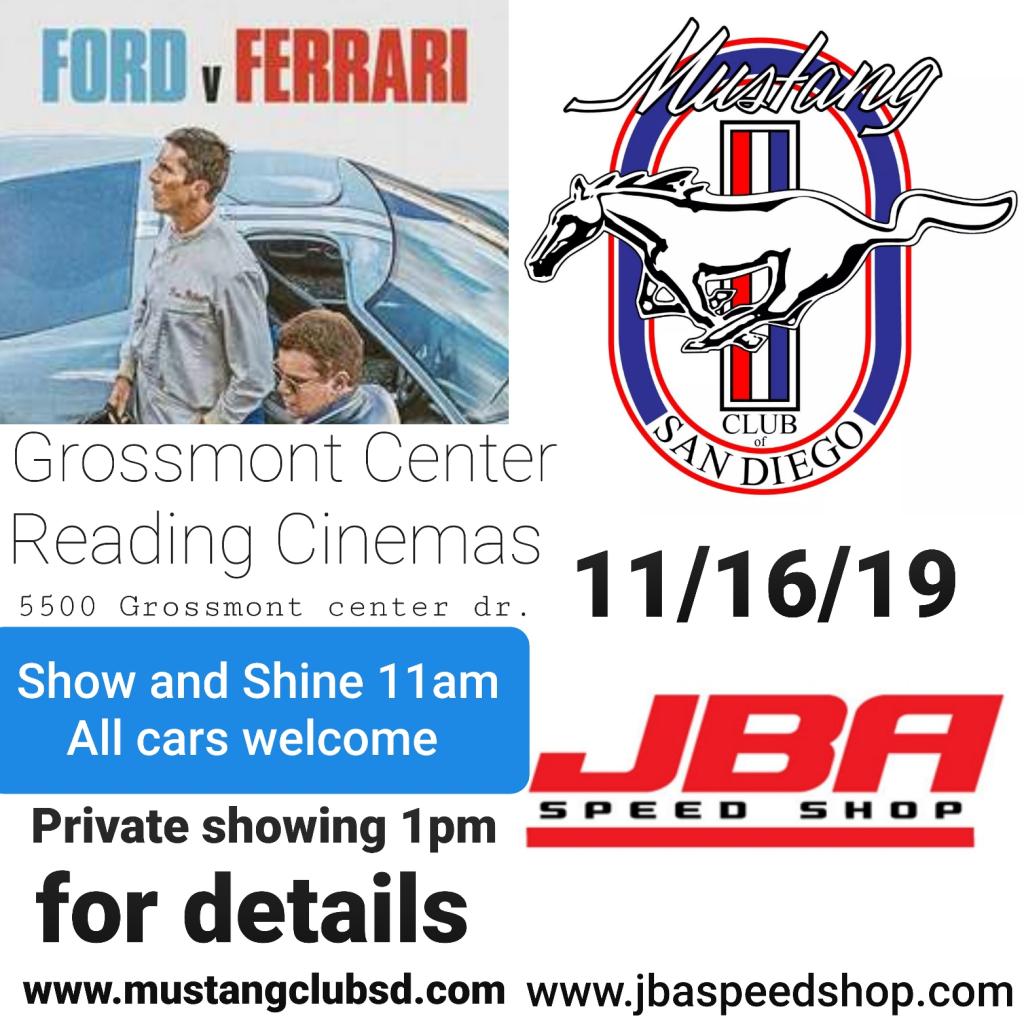 Ford vs Ferrari Show and Shine
In conjunction with the opening of the new movie; Ford v Ferrari we are rolling in all the Mustangs, Shelbys, Ford GTs and Cobras we can to make a great show and shine to go along with this new movie. We are also presenting a private screening for just us Mustang and Ford fanatics to watch the movie together.
Saturday, November 16, 2019 at 1:00 pm.
There will be a designated section of the Grossmont Center parking lot 5500 Grossmont Center Dr., La Mesa for us near the Reading Cinema to show off our cars. Security will also be on hand to help keep an eye on things during the movie.
You can purchase your ticket(s) in advance at JBA Speed Shop or on-line at the
MustangClubSD.com
website. Then bring your receipt to exchange for the theater ticket(s) at the theater. Optionally you can go to JBA Speed Shop and pick up your ticket(s).