JBA Speed Shop -
Vapor Guard Hose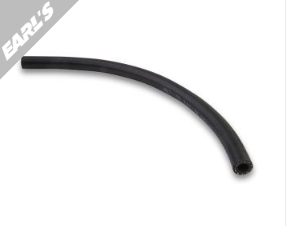 Modern fuels are the enemy of traditional rubber hose (including steel-braided hose) causing deterioration. Rubber hose must be inspected and replaced frequently to eliminate the safety hazards associated with fuel vapors and leakage that occurs as the traditional rubber liner deteriorates. Use Earl's Vapor Guard as your long-lasting hose solution!
Browse Vapor Guard Hose
Products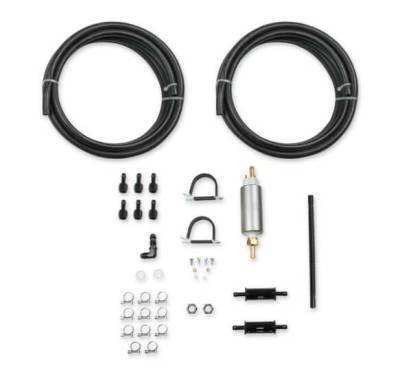 Description:
EARLS VAPOR GUARD™ EFI FUEL SYSTEM PLUMBING KIT
Limited Supply:
Only 2 Left!
---
More About
Vapor Guard Hose
Multi-layer rubber hose designed to withstand to the corrosive properties of modern fuels Multi-fuel compatible: Approved for use with leaded and unleaded Gasoline, Diesel, Biodiesel, E-85, 100% Methanol, ETHANOL and Gasohol fuels A two foot section of Earl's Vapor Guard saves one gallon of gas each year as compared to traditional rubber hose from permeation alone Primary Barrier Liner – initial layer offers high resistance to heat and aggressive fuels Vapor Guard Barrier – Thermoplastic layer provides superior fuel isolation significantly reducing vapors from escaping through the hose Reinforcement braid-aramid material – (EFI hose only) is used to provide the higher pressure rating that is required with fuel injection Exterior cover – provides extreme tolerance of heat and ozone Choose from carburetor or higher pressure EFI hose Hose available in 5/16" and 3/8" sizes Not for use in applications where the hose is submersed in fuel Fuel Injection Hose – Rated Maximum 225 PSI