1968 Mustang GT Cobra Jet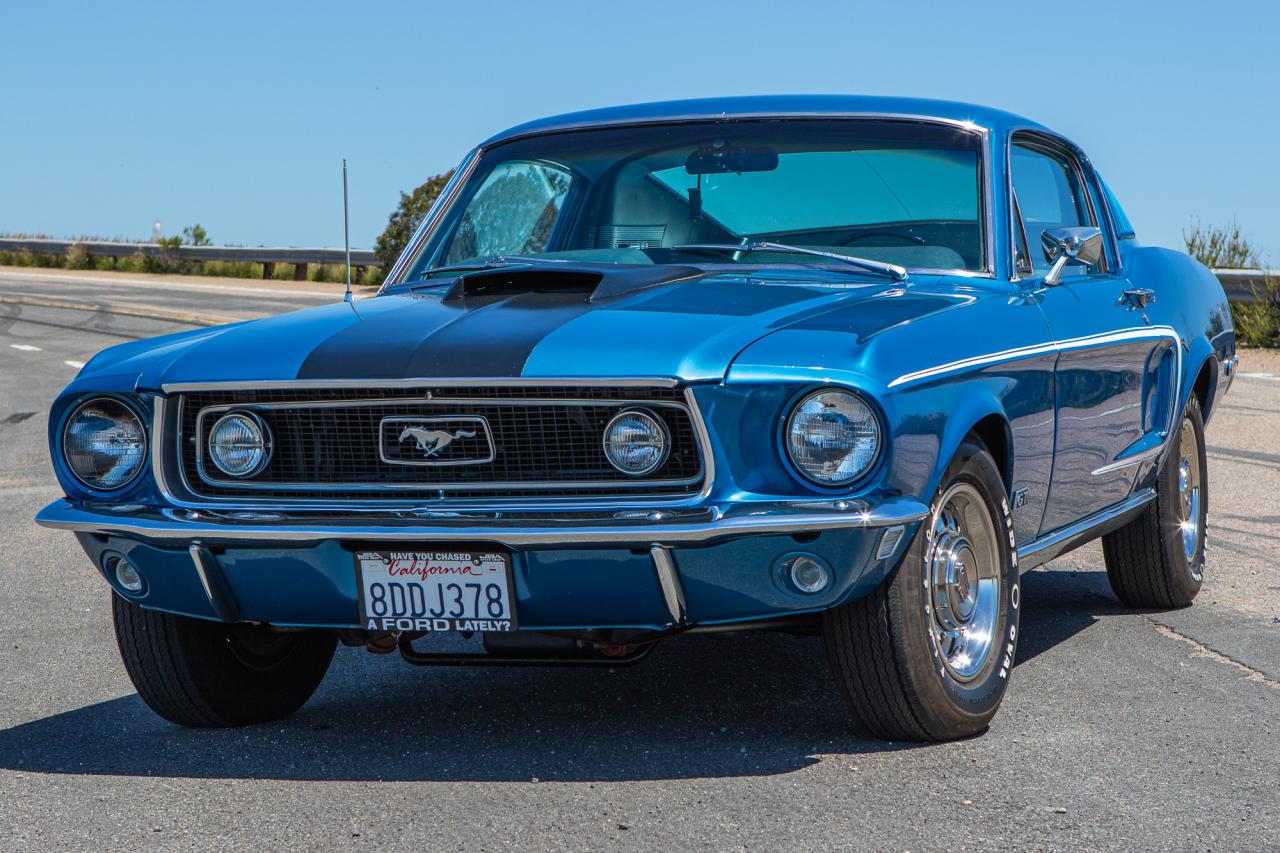 1968 Ford Mustang GT - Cobra Jet
Cobra Jet and Rarity: two words that in the muscle car world today seem synonymous. But this Cobra Jet is exactly that, an extremely rare find of a Cobra Jet.
In 1968 Ford secretly decided to unleash these torque monster big block Mustangs on the world, launching them at the NHRA Pomona Winter Nationals. It was those, the first 20 cars of a build of 1200, with the extremely rare competition prepared "R" coded new big block 428CJ that tore up the Stock and Super Stock Classes, winning at the first race and continuing the domination throughout the entire season including winning the '68 Championship and beyond.
This effort by Ford is an example of a company's intense competitive effort to Race on Sunday and Sell on Monday!
Survivor Driver: defined in the Muscle Car world as an example of an original car that was "as it was built fifty+ years prior", having never experienced severe trauma and when driven prior ownership protected the cars originality and integrity, allowing it later to be returned to stock with basic automotive mechanical restoration work and proper paint and original components with OEM parts, allowing preparation to sometimes better than yesterdays, showroom condition today. This is accomplished without the requirements of a concourse level of detail, but close enough that as an owner uses or displays the observations as the perception is original perfection with little upgrades for driving in today's world. It features a JBA engine tune and real world driving upgrades for today.
This beautiful R is the #89,517 Mustang GT produced in Rouge Plant in Dearborn. It is one of a very few built stick shift cars in blue when you evaluate the Marti Report. Beginning with the rare Cobra Jet color of Acapulco Blue with the proper CJ Ram Air induction hood, all to match its engine code and the Top Loader 4-Speed transmission, makes this one of 1,236 Fastback GT's optioned as an R code Mustang, very rare and beautiful.
1968 Ford Mustang GT Cobra Jet
Call J Bittle for $
---
For more information on these incredible machines,
call J. Bittle at 858.495.3395
OR J. Bittle's direct number 619.607.0070 today.
---
Photo Gallery