2018 Harley Davidson FXLR Low Rider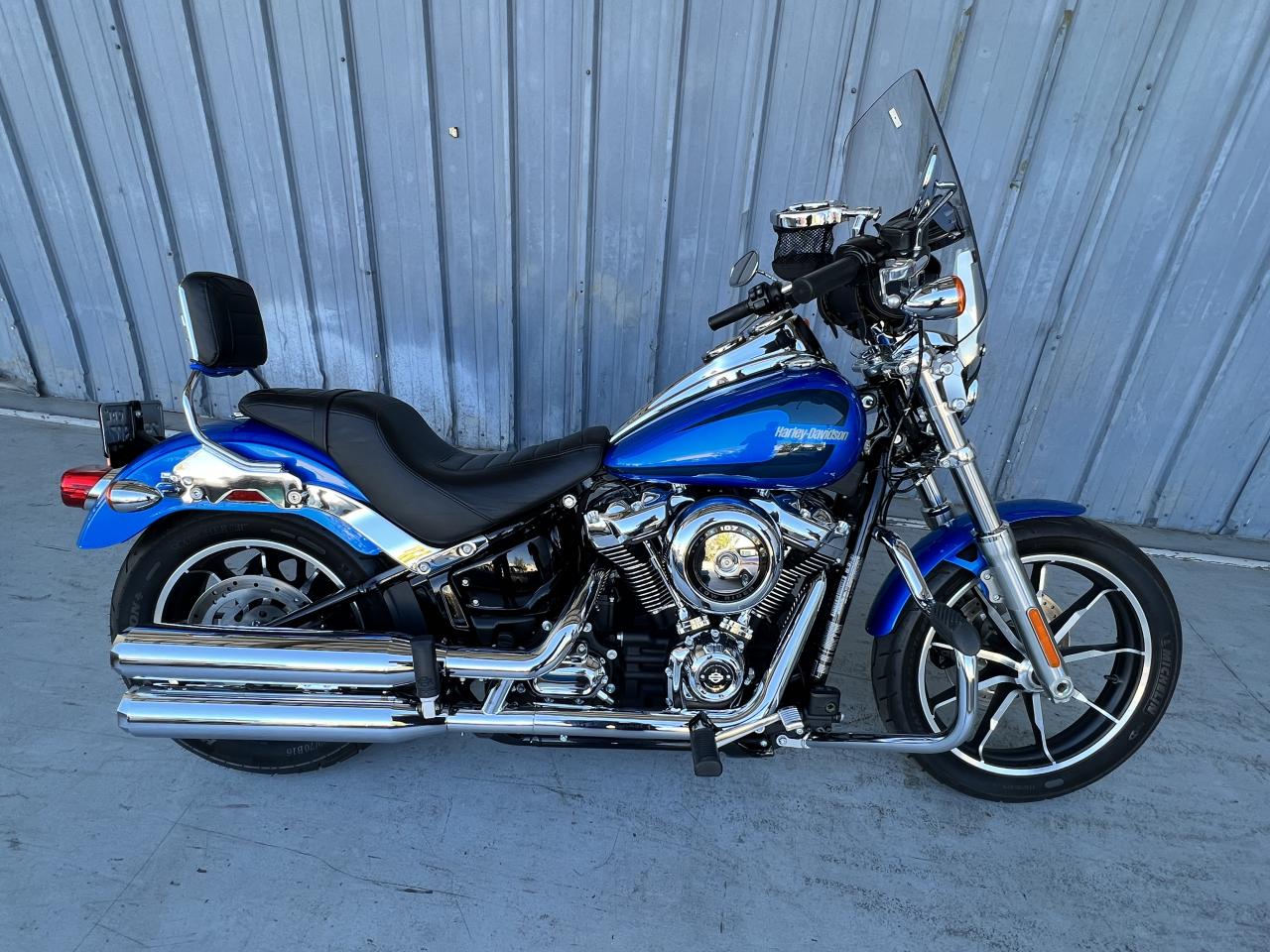 2018 Harley Davidson FXLR Low Rider
Owned by a Master Technician, so you know it has been maintained meticulously. If you feel that you can't maintain this bike to the level it has been treated to previously, well there is an extended warranty from Harley Davison included too.
Comes with two windshields with quick release mechanisms to swap between your choice of wind protection or, go for the cool look of no windshield to feel the wind in your face and bugs in your teeth.
Harleys sound so good there is no wonder they have a patent on it. What better way to accentuate this beautiful rich sound but with a set of TAB Performance pipes that are installed. If you have persnickety neighbors, there are stock pipes included too.
With gas prices so high, this is a great way to retain your freedom and thumb your nose at the gas pumps as you ride by.
You're going to want to ride this bike every day but if you do find it sitting there is a cover and a battery tender included as well.
The bike has a sissy bar with back rest for the companion's comfort and of course it is also detachable to retain the sleek look of this bike when you are riding solo.
Speaking of riding solo, there is a handle bar mounted bag to store all the ladies phone numbers you will be getting when riding this bad ass machine. That bag will fill up quickly so there is a second bag mounted on the left side swing arm to handle the overflow.
• Electric Blue
• 8,139 miles
2018 Harley Davidson FXLR Low Rider: $16,200
---
For more information on these incredible machines,
call J. Bittle at 858.495.3395
OR J. Bittle's direct number 619.607.0070 today.
---
Photo Gallery