Performance Design Team
J Bittle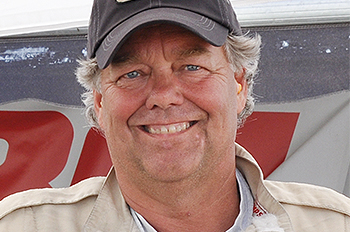 JBA Racing Engines opened under the leadership of J Bittle in 1985. Since that time thousands of Ford, GM, and Mopar performance custom engines have been delivered to satisfied customers around the country and World. J with his own hands-on racing background, and his custom engines for competition, has competed in NHRA, SCCA, NASCAR, Off Road, and International competition for approaching 30 years. With the additional focus on performance engines designed for consumers personal use, J has taken the emphasis and experience derived from racing and applied it to three stages of street able performance. These stages are sure to include all the attention to detail required of a competition engine, while meeting the compromises of budget, longevity and street ability, so necessary in a custom performance engine today.
You can visit at the track with J when he runs his vintage Trans Am car, his super gas drag car, or any one of the many project cars he develops and tests and tunes around the country, or in his dyno cells in San Diego California.
---
John Elderhorst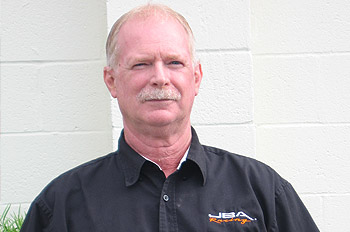 Senior mechanic and senior engine assembler, at JBA Engine Services, has a 40-year background in high performance automobile engine building and tuning. First working with J Bittle beginning in 1973, his career has included formal training by GM, Ford, Toyota, and Chrysler, including technical schools. This background combined with ASE certifications as a Master Machinist and Engine Technician allows every engine crafted by JBA Performance Engines to hold the most critical of tolerance during blueprinting, machining and assembly. An extensive domestic V8 background resulting from having built thousands of V8's, ranging from Y Blocks and early V8's to L Type and Modular Fords, John's knowledge and experience provides the expertise that assures longevity and precision from every engine designed and custom built by JBA. Compression ratio and camshafts, to cylinder head flow, and rods to stroke ratio, John, a key part of the team at JBA, knows which processes are required and which procedures are insurance for every combination and stage JBA builds.
---
Aaron Taft
Performance Engines master machinist has carried his ASE certificates sine 1999. A ten-year circle track background, including a driving championship, taught Aaron the critical requirements necessary to finish a race and to qualify well. Currently he has embarked on a new Bonneville project of which he will drive. Durability, combined with high horse power requirements combine in every engine machined by Aaron at JBA Performance Engine. LS and modular Ford tolerance and custom assembly techniques are Aarons specialty, including forced induction and the accompanying expectations associated with 2+ horsepower per CID.